Help us stock the items you need
If there is something you require that is not on our site, simply give us a call on 01424 220384 or send us a message via our contact form and we'll do our best to get it added to our online electrical wholesale store.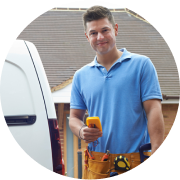 At Electrical2Go we have a range of EV charger parts, signs and accessories that will help you in the everyday charging of your electric vehicle.
EV Charger Parts
 Whether you need spare charging cables, a cable dock, cable bag or adaptor, you name it, we've got you covered. Our spare parts are also handy in the event that you need to repair or fix part of your charging solution, rather than having to replace it with a new version entirely (and unnecessarily). 
Electric Vehicle Charging Signs
Electric vehicle charging signs are extremely valuable, helping to direct owners to the nearest charging station and preventing non-electric car owners from parking in spots designed specifically for EV's. Available in a range of durable, reflective and eye catching materials, why not browse our collection at Electrical2Go today?

Do you require any guidance or advice when it comes to choosing your EV charger parts and signs? Our friendly sales team is always on hand to help! Why not get in contact? Call them now on 1242 220384.