Help us stock the items you need
If there is something you require that is not on our site, simply give us a call on 01424 220384 or send us a message via our contact form and we'll do our best to get it added to our online electrical wholesale store.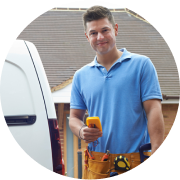 Get the right immersion heater for your heating project from Electrical2go: the trusted supplier with irresistibly competitive prices.
Choose from dual cut out and dual cut out copper immersion heaters, 1 or 3 phase immersion heaters in 11, 24 and 36", and aqualoy immersion heaters. Order today to ensure your project is delivered on time and budget. If you're not sure what your project needs and could do with some advice, you can always call our friendly customer service team on 01424 220384.