Help us stock the items you need
If there is something you require that is not on our site, simply give us a call on 01424 220384 or send us a message via our contact form and we'll do our best to get it added to our online electrical wholesale store.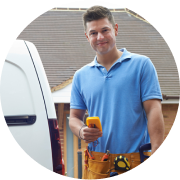 Explore a Vast Selection of Hand Tools
Professionals and DIY enthusiasts alike understand the importance of having the right hand tools for any electrical job. At Electrical2Go, we bring you a wide selection of high-quality hand tools, crafted for precision and durability. From cable shears to wrenches, we have everything you need to complete your toolkit.
Cable Shears
Cable Shears are essential for any task that involves cutting through thick cables. Designed to provide a clean, smooth cut without deforming the cable, these shears are ideal for professionals who require precision. Brands like CK Tools and Knipex offer cable shears featuring ergonomic grips and high-leverage designs, ensuring minimal effort during use.
Electricians Shears
Electricians Shears are tailored to cater to the nuanced needs of electrical work. These shears often come with serrated edges for a secure grip while cutting, and insulated handles for safe use around electrical wires. Deligo and Greenbrook provide shears that are compact, versatile, and designed to last.
Pliers
Pliers are versatile hand tools used for a myriad of tasks, such as gripping, bending, or cutting wires and cables. Electrical2Go offers various types of pliers including needle-nose, combination, and cutting pliers. Knipex and CK Tools manufacture pliers with durable materials and ergonomic designs for comfortable and efficient use.
Wrenches
Wrenches are indispensable for tightening or loosening bolts and nuts. Adjustable wrenches, offered by brands like CK Tools, are particularly useful as they can adapt to different sizes, making them a valuable addition to any toolkit.
Diagonal Cutters
Diagonal Cutters are designed for precision cutting of wires and cables. The cutting edges of these tools are offset from the center, allowing for a flush cut. Knipex and CK Tools offer diagonal cutters that are crafted from high-quality materials for longevity and precision.
Cable Rods
Cable Rods by Super Rod are an essential tool for electricians and cable installers, designed to simplify the process of routing cables through walls, ceilings, and under floors. These rods are flexible yet sturdy and often come with attachments to assist in guiding and retrieving cables.
Frequently Asked Questions (FAQs)
What brands of hand tools do you stock?
We stock a variety of reputable brands including CK Tools, Deligo, Greenbrook, Knipex, and Super Rod.
How do I choose the right hand tool for my task?
Consider factors such as the material you're working with, the precision required, and comfort in handling. Our experts at Electrical2Go are here to help you make the right choice.
Are the hand tools from Electrical2Go suitable for professional use?
Absolutely! Our hand tools are sourced from trusted brands and are suitable for both professional tradespeople and DIY enthusiasts.
Do you offer warranty on your hand tools?
Most of our products come with a manufacturer's warranty. Please check the product descriptions for specific warranty information.
With a comprehensive range of hand tools available at Electrical2Go, you're sure to find the perfect addition to your toolkit. Shop today for quality, reliability, and precision in every tool!
Our customer service team is always ready to help you choose the right product for your installation. Contact us on 01424 220384 for any assistance you may need.