Help us stock the items you need
If there is something you require that is not on our site, simply give us a call on 01424 220384 or send us a message via our contact form and we'll do our best to get it added to our online electrical wholesale store.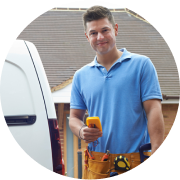 If space is an issue in your heating project, then why not choose from our range of tubular heaters? Practical and functional, a tubular heater with a thermostat is a great alternative to a regular heater.
The Vent Axia range of tubular heaters includes three units ranging in size depending on your needs, as well as safety measures in the form of single tube guards. Our range includes 1, 2, 3, 4, and 5ft tubular heaters. Order your tubular heater today with confidence from Electrical2Go. If you're not sure what the best tubular heater for your installation, our friendly sales team is here to help. Just give them a call on 01424 220384 and they'll happily assist you. Remember, we offer free delivery on all orders over £100.