Help us stock the items you need
If there is something you require that is not on our site, simply give us a call on 01424 220384 or send us a message via our contact form and we'll do our best to get it added to our online electrical wholesale store.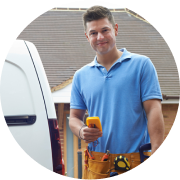 Oil filled radiators offer a simple and effective solution to domestic heating needs. Whether you're looking for wall mounted oil filled radiators for a major project, or you're looking for a small, oil filled electric radiator for a garage, an office or a spare room, we've got something for you. Browse our range of oil filled heaters below.
We have in stock a range of Dimplex wall-mounted and mobile units, ranging from column radiators with thermostat, to wall-mounted energy-controlled units, all coming in different sizes and wattages so there's something for everyone. One of the advantages of oil filled electric radiators is that they all have individual thermostats and can allow you to only heat the room you're in. Having a portable oil filled radiator at home is also a great idea should you have a problem with your central heating. If you're not sure what sort of oil filled heater is best for your home and could do with some advice, you can always call our friendly customer service team on 01424 220384.