Help us stock the items you need
If there is something you require that is not on our site, simply give us a call on 01424 220384 or send us a message via our contact form and we'll do our best to get it added to our online electrical wholesale store.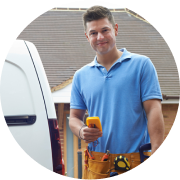 For efficiency and versatility, instant water heaters can offer your heating project the solution it needs. Also known as instant boilers, they're a quick and efficient solution for most applications.
Our range of electric instant water heaters and boilers give you plenty of options, with models from Redring such as the 12kw Ascari, the 9.5kw unvented water heater and the professional 6kw central and hot water flow boiler. 
 If you're not sure what the best instant water heater is for the job at hand, our friendly sales team is here to help. Just give them a call on 01424 220384 and they'll happily assist you.