Help us stock the items you need
If there is something you require that is not on our site, simply give us a call on 01424 220384 or send us a message via our contact form and we'll do our best to get it added to our online electrical wholesale store.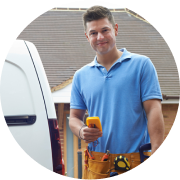 Decorative Switches and Sockets: An Artistic Touch to Your Home's Electrical Fittings with Electrical2Go
When you think of switches and sockets, 'decorative' might not be the first word that comes to mind. But at Electrical2Go, we're here to change that perception. Our wide range of decorative switches and sockets are designed to be not just functional but also to complement the aesthetic appeal of your home. From renowned brands like Click, Hamilton, Hager, Knightsbridge, and MK, we provide the perfect blend of style and utility.
Unveiling the Click Series
Click has carved a niche for itself in the world of decorative electrical fittings. The Click Deco range is for those who appreciate the fine balance between elegance and simplicity. These switches offer a modern touch, ideal for chic, contemporary spaces. Click Define, on the other hand, brings a minimalist yet fashionable approach. With a slim profile and a screwless front plate, Click Definity adds a sleek and smooth finish to your interiors. For the DIYers and customisers out there, Click GridPro offers modular options that are both versatile and adaptable.
Hamilton's Hartland: Where Elegance Meets Functionality
Hamilton's Hartland G2 series is another masterpiece collection that has gained popularity for its aesthetic value. It brings together modern design with practical utility, serving as a perfect accessory for the updated, modern home. The Hartland series from Hamilton offers a harmonious blend of style and functionality, making it a top choice among homeowners.
The Best of the Rest: Hager, Knightsbridge, and MK
Hager is a brand that is synonymous with robust build quality and longevity, ensuring that your decorative switches and sockets stand the test of time. Knightsbridge combines affordability with a sense of style, making it an ideal choice for budget-conscious yet design-savvy homeowners. When it comes to electrical safety, MK has been a pioneering brand, making it perfect for family homes where safety is a prime concern.
Frequently Asked Questions
Which Decorative Switches and Sockets Should I Choose?
When deciding on the type of decorative switches and sockets for your home, consider the overall design scheme. For modern homes, brands like Click Deco and Hamilton Hartland would be fitting choices. For a more classic look, you might opt for versatile brands like Click Define or MK.
Is Installation a Hassle?
Installation is straightforward for all the switches and sockets we offer. Each product comes with a comprehensive guide to help you or your electrician with the installation process.
What About Warranties?
Warranties differ from brand to brand, ranging from one year to a decade. It is advisable to check the warranty information on our website or consult our customer service for detailed information.
Electrical2Go is your one-stop shop for all decorative switch and socket needs. With a plethora of choices from top-notch brands like Click, Hamilton, Hager, Knightsbridge, and MK, we ensure quality, durability, and style in every product. So why settle for the ordinary when you can elevate your interiors with our exquisite range? Visit our website today to explore all that we have to offer.
If you're not sure about quantities or sizes, or have any other questions, our sales team will be more than happy to help. Give them a call now on 01424 220384.