Help us stock the items you need
If there is something you require that is not on our site, simply give us a call on 01424 220384 or send us a message via our contact form and we'll do our best to get it added to our online electrical wholesale store.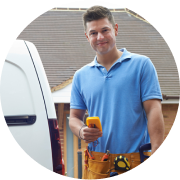 High quality ventilation ducting is crucial to the effective running of a ventilation system. When installed correctly, a ventilation duct can improve and prolong the efficiency of the whole system.
At Electrical2Go we stock a range of ventilation ducting manufacturers, including Manrose, National Ventilation, Vent Axia and Xpelair. Alternatively, you can filter your search below according to the type of material you require for your ventilation duct, for instance flexible, insulated or semi rigid, or according to the ductwork sizing. Browse our broad collection of air ventilation ducting and ventilation ducting accessories below. If you have any questions or concerns, please don't hesitate to give us a call on 01424 220 384.