Help us stock the items you need
If there is something you require that is not on our site, simply give us a call on 01424 220384 or send us a message via our contact form and we'll do our best to get it added to our online electrical wholesale store.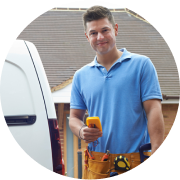 Discover the Best RCDs and RCCBs at Electrical2Go
When it comes to safeguarding your electrical installations, Residual Current Devices (RCDs) and Residual Current Circuit Breakers (RCCBs) are essential components. Electrical2Go offers a diverse range of RCDs and RCCBs, tailored to fit various needs for both commercial and residential projects.
Explaining RCDs and RCCBS
Residual Current Devices (RCDs) and Residual Current Circuit Breakers (RCCBs) are crucial safety devices in electrical systems designed to protect against electrical shocks and fires. Both operate by constantly monitoring the electrical current flowing through a circuit and instantly disconnecting the circuit if an imbalance or fault is detected. While RCDs offer the added benefit of overcurrent protection, RCCBs focus solely on residual current detection. These devices are commonly used in residential properties, particularly in high-risk areas like bathrooms and kitchens, as well as in commercial and industrial settings where electrical safety is paramount. Their application ensures that the electrical system is both safe and compliant with UK regulatory standards.
Brands You Can Trust
We carry top brands in the electrical industry, such as Eaton, Hager, Schneider Electric, Click, Fusebox, Greenbrook, Lewden, and Wylex. These trusted names ensure that the RCDs and RCCBs you purchase meet or exceed UK regulatory standards for quality and performance.
Types and Variations
We understand that every electrical system has its specific requirements. That's why we offer Single Pole, Double Pole, and Triple Pole RCDs and RCCBs, each with different current ratings to match your needs. Whether you're looking to protect simple circuits or more complex electrical systems, we have the right products for you.
Frequently Asked Questions
What is the difference between an RCD and an RCCB?
An RCD not only detects imbalances in the current but also provides overcurrent protection. An RCCB only provides protection against residual current.
What current ratings are available?
Current ratings vary by product and brand but commonly range from 16A to 100A.
How do I know which 'Pole' to choose?
Single Pole devices are suitable for straightforward systems. Double Pole devices are for systems that need simultaneous disconnection of live and neutral wires. Triple Pole devices manage three separate circuits, ideal for more complex systems.
Which brand is the most reliable?
All brands we carry are trustworthy and compliant with UK standards. Your choice may depend on specific features or current ratings that you need.
Can I install these devices myself?
For safety reasons, we highly recommend professional installation of RCDs and RCCBs.
For a deeper understanding of consumer units and how they integrate with RCDs and RCCBs, we invite you to visit our comprehensive guide on consumer units. Whether you're a professional installer or a DIY enthusiast, our guide offers valuable insights into the different types, configurations, and brands of consumer units. Equip yourself with the knowledge you need to make informed decisions for your electrical installations. Read the guide here: Consumer Units Explained.
By choosing Electrical2Go, you're guaranteed a wide range of high-quality RCDs and RCCBs, backed by industry-leading brands. Browse our selection today to find the perfect fit for your electrical system.
If you're not sure which RCD breaker is right for you, call our customer services team on 01424 220384. They're always on hand to offer impartial advice and help you to make the right choice. Stock up on everything else you need today and take advantage of our Free Delivery policy.