Help us stock the items you need
If there is something you require that is not on our site, simply give us a call on 01424 220384 or send us a message via our contact form and we'll do our best to get it added to our online electrical wholesale store.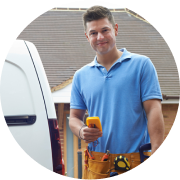 Welcome to the Sealants, Fillers & Adhesives category at Electrical2Go, your trusted online electrical supplier in the UK. We provide a diverse range of high-quality sealants, fillers, and adhesives that cater to all your needs, whether you're a professional tradesperson or a DIY enthusiast.
Our selection comprises durable and reliable products that promise excellent performance in a variety of applications. From sealants that ensure airtight seals and protect against moisture, to fillers that are perfect for patching up holes and cracks, to adhesives designed for a strong and long-lasting bond, we have the right solution for your project.
All of our products are sourced from trusted brands to ensure you receive the best quality for your needs. Shop with us at Electrical2Go and enjoy competitive pricing, fast UK-wide delivery, and exceptional customer service. Make your project a success with our range of sealants, fillers, and adhesives.
FAQs:
What are sealants, fillers, and adhesives used for?
Sealants are used to block the passage of fluids through the surface or joints or openings in materials. Fillers are used to fill gaps or cover up holes and cracks in surfaces. Adhesives are used to bond materials together.
Which type of sealant should I use for bathrooms?
For bathrooms, you should use a waterproof silicone sealant that is mould and mildew resistant.
What type of filler is best for large holes?
Two-part fillers, often called 'tough fillers', are best for large holes as they are stronger and more durable.
Which adhesive should I use for wood?
PVA (Polyvinyl Acetate) or wood glue is a great choice for bonding wood together as it is strong, dries clear, and is water-resistant.
Where can I buy top-quality sealants, fillers, and adhesives online in the UK?
At Electrical2Go, we stock a wide range of top-quality, reliable sealants, fillers, and adhesives. Browse our collection and find the perfect product for your project today.
Remember, the key to a successful project is using the right products. If you're unsure, feel free to contact our team at Electrical2Go for expert advice on 01424 220384.