Help us stock the items you need
If there is something you require that is not on our site, simply give us a call on 01424 220384 or send us a message via our contact form and we'll do our best to get it added to our online electrical wholesale store.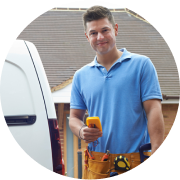 Delving Into the World of EV Chargers: Your Comprehensive Guide from Electrical2Go
Electric vehicle (EV) charging is a growing necessity as more people switch to greener transportation options. Electrical2Go is proud to be at the forefront of this transition, offering a diverse selection of EV chargers from reputable brands such as EO Charging, Evolo, Juice, Project EV, Sync EV, Zappi My Energy, and EV Tower. But what makes each type of charger unique? Let's explore in detail.
Types of EV Chargers: A Deep Dive
Home Chargers
Home chargers are all about convenience. Perfect for personal use, these chargers can be installed in your garage or driveway. Brands like Juice and Sync EV offer chargers that are not only compact but also equipped with user-friendly interfaces. Some come with smart functionalities allowing you to schedule your charging sessions via a mobile app.
Commercial Chargers
These chargers are engineered for durability and high performance. Ideal for businesses, parking lots, or commercial buildings, they come with features that can support multiple EVs simultaneously. EO Charging and Project EV offer commercial chargers that are not only sturdy but can also be integrated with payment systems for public use.
Fast Chargers
Fast chargers, offered by brands like Zappi My Energy and EV Tower, are designed to minimise charging time, sometimes delivering a full charge in just a few hours. These are particularly beneficial for commercial establishments where quick turnover is necessary or for EV owners on a tight schedule.
Public Chargers
Public chargers are typically found in community centres, shopping malls, and public parking areas. These are high-capacity units designed to serve multiple users and usually come with a variety of payment options. Evolo is a key player in this sector, offering robust public chargers that can withstand heavy use and adverse weather conditions.
Portable Chargers
If flexibility is what you're after, portable chargers are the ideal choice. Brands like Sync EV offer compact, lightweight chargers that you can take with you wherever you go. These are perfect for trips and offer a handy backup in case of emergency.
EV Charging Accessories
Beyond the chargers themselves, we offer a range of accessories to make your charging experience seamless. This includes:
Charging Cables: From standard to high-capacity, our range of charging cables is extensive.
Mounting Solutions: Brands like Project EV offer wall mounts and floor stands.
Adaptors: Whether you need to convert a plug or extend a cable, we've got adaptors to fit your needs.
Frequently Asked Questions
What Type of EV Charger Do I Need?
The right type of charger depends on your individual needs, whether it's for home or commercial use, or based on the EV you own.
How Fast Can These Chargers Charge My Vehicle?
Charging speed depends on the type of charger and the vehicle being charged. Fast chargers can usually fully charge an EV in 2-3 hours.
Can I Install the Charger Myself?
While home chargers can often be self-installed, it's recommended to have commercial and public chargers professionally installed for safety and efficiency.
How Do I Choose the Right Accessories?
The right accessories depend on your specific charging setup. For instance, if you have limited space, a wall mount might be more suitable than a floor stand.
What Payment Options Are Available for Public Chargers?
Public chargers usually offer a range of payment options, from contactless cards to mobile apps.
At Electrical2Go, our goal is to make EV charging simple and accessible. With our extensive range of EV chargers and accessories from industry-leading brands, you're sure to find the perfect solution for your electric vehicle charging needs.
If you need any guidance or advice on purchasing the correct electric vehicle charger then please don't hesitate to get in contact with our friendly sales. Call them on 01424 220384.
Need to charge on the road? Check out this really useful fully interactive map from Auto Trader to find an EV charger close to you: Click here to visit interactive EV Charger Map