Help us stock the items you need
If there is something you require that is not on our site, simply give us a call on 01424 220384 or send us a message via our contact form and we'll do our best to get it added to our online electrical wholesale store.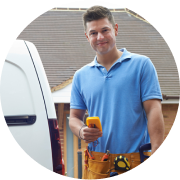 Why Choose Electrical2Go's Cooker & Cooker Hoods for Your Kitchen Upgrade?
Welcome to Electrical2Go's Cooker & Cooker Hoods category, your go-to destination for top-quality kitchen appliances in the UK. Whether you're renovating your kitchen or simply upgrading your appliances, we've got you covered. Here at Electrical2Go we provide competitive prices as well as a prompt delivery service ensuring you can enjoy a faster, more complete start to your new kitchen!
Frequently Asked Questions (FAQs)
What's the difference between a cooker and a cooker hood?
A cooker, also known as an oven, is the appliance you use to bake, roast, and cook various dishes. A cooker hood, on the other hand, is an essential ventilation device that removes cooking odors and keeps your kitchen fresh.
How do electrical cookers work, and what makes them an efficient choice for cooking?
Electrical cookers operate by using electrical heating elements inside the oven or on the hob. When you turn on the cooker, electricity flows through these elements, generating heat. The heat is then transferred to the cooking surface, whether it's an oven cavity or a hob, which in turn heats your cookware and food. This method offers precise temperature control and even cooking, making electrical cookers an efficient choice for a wide range of cooking needs.
When will gas cookers be phased out?
As of right now (September 2023), within the UK, there are no official plans for gas cookers to be phased out. However, this can't stop you future-proofing your kitchen today and enjoying the benefits of electrical ovens and cookers!
How do I choose the right cooker hood size for my kitchen?
Measure the width of your cooker or hob. Ideally, the cooker hood should be slightly wider for effective ventilation. Our product descriptions include dimensions to help you make the right choice.
Why do ovens have cooler fans?
Ovens have cooler fans to distribute heat evenly, ensuring food cooks uniformly and efficiently. This feature not only speeds up cooking but also enhances energy efficiency by allowing lower operating temperatures. The fan aids in browning and crisping food, disperses cooking odors, and supports convection cooking, which is particularly valuable for achieving better cooking results. In essence, the fan in ovens serves to improve cooking performance, making it a standard and valuable feature in modern ovens.
If you have any product-related questions or could do with some advice about the best products for your project, you can always call our friendly customer service team on 01424 220384.