Help us stock the items you need
If there is something you require that is not on our site, simply give us a call on 01424 220384 or send us a message via our contact form and we'll do our best to get it added to our online electrical wholesale store.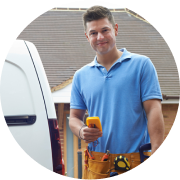 Whether you are a commercial fitter or a domestic renovator, we have the right electric shower unit for your project. Suitable as main units, or in a smaller en-suite, an electric shower with a pump is a great way to add another shower to the home or where there's low pressure.
We have a broad range of powerful electric shower units, in wattages from 7.2kw up to 9.5kw, as well as thermostatic showers and accessory kits with single mode shower heads, 3-mode or 6-mode, in white, chrome or black. 
 
Need some help or friendly advice regarding your electric power shower? That's what our sales team is there for! Give them a call on 01424 220384.