Help us stock the items you need
If there is something you require that is not on our site, simply give us a call on 01424 220384 or send us a message via our contact form and we'll do our best to get it added to our online electrical wholesale store.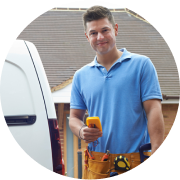 Discover Tools and Trade Essentials at Electrical2Go
For professionals in the trade and DIY enthusiasts alike, having the right tools and essentials is key to ensuring a job well done. At Electrical2Go, we offer a comprehensive range of Tools and Trade Essentials, catering to all your project needs with quality and reliability.
Our selection of Hand Tools is extensive, featuring everything from screwdrivers and pliers to wire strippers. These tools are essential for precision work and are crafted for durability and ease of use, making them a staple in any toolkit.
On-Site Supplies are crucial for keeping your work environment functional and efficient. Our range includes items like ladders, brooms, and cleaning supplies, ensuring you have everything you need to keep your project running smoothly.
Safety is paramount, which is why we offer a range of Personal Protective Equipment (PPE). From safety goggles and gloves to hard hats and high-visibility clothing, our PPE products ensure you're equipped to work safely in any condition.
Power Tools are a necessity for any demanding project. Our selection includes drills, saws, and sanders from top brands, offering the power and precision needed for efficient and effective work.
Test Instruments are essential for ensuring electrical safety and compliance. We provide a variety of instruments, including multimeters, voltage testers, and more, to help you accurately assess and diagnose electrical systems.
Our Trade Essentials cover a broad range of products that are vital for day-to-day operations. This category includes everything from tool boxes and storage to cable rods, catering to the diverse needs of any trade professional.
Proper lighting is crucial for precision and safety on any job. Our Work Lights offer bright and reliable illumination, making them perfect for working in poorly lit areas or during evening hours.
Frequently Asked Questions (FAQs)
What types of tools and trade essentials do you stock?
We stock a wide range, including hand tools, on-site supplies, PPE, power tools, test instruments, trade essentials, and work lights.
Are your power tools suitable for heavy-duty use?
Yes, our power tools are sourced from reputable brands known for their durability and performance, making them suitable for heavy-duty applications.
How can I ensure I'm choosing the right PPE for my project?
Consider the specific hazards of your project and choose PPE that provides adequate protection against those risks. Our team can assist you in making the right choice.
Do you offer LED work lights?
Yes, we offer a range of LED work lights, which are known for their energy efficiency and longevity.
Electrical2Go is dedicated to providing professionals and DIYers with the best in tools and trade essentials. Our comprehensive range ensures you have access to the products you need for successful and safe project completion, every time.
If you're unsure about power tools and PPE, need to know the pros and cons of each, or you don't know what is right for your project, our friendly sales team are here to help. Give them a call on 01424 220384.