Help us stock the items you need
If there is something you require that is not on our site, simply give us a call on 01424 220384 or send us a message via our contact form and we'll do our best to get it added to our online electrical wholesale store.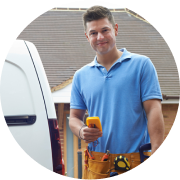 Explore Electrical2Go's range of hand tools, safety equipment, cleaning supplies, PPE and more. We stock a wide selection of products at low prices so you can get the job done safely and on time.
Our range of tools includes paint and filler scrapers, hand saws and plasterboard saws, gaffer tape, knives, trowels, pencils and markers, paint brushes, multitools, holdalls, sealant guns, pliers, screwdrivers, hammers, brushes and frankly, anything else you can think of. We stock tools from major, high quality brands so you know they'll be up to the job. We also stock a range of cements, sealants, plaster and other consumables.
We understand the importance of safety, that's why we stock a range of safety equipment and PPE. From disposable face masks and disposable latex gloves, to hard hats, hi-vis vests, hand sanitiser, flame resistant clothing and much more, our personal protective equipment is there to ensure your safety.
If you're unsure about power tools and PPE, need to know the pros and cons of each, or you don't know what is right for your project, our friendly sales team are here to help. Give them a call on 01424 220384.