Help us stock the items you need
If there is something you require that is not on our site, simply give us a call on 01424 220384 or send us a message via our contact form and we'll do our best to get it added to our online electrical wholesale store.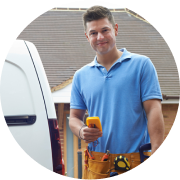 Explore our range of industrial sockets and commando sockets from Electrical2Go. We stock a wide selection of sockets and plugs suitable for all projects and installations
Our range of sockets and plugs includes all popular elements including 32A, 16A, 63A commando sockets, 3 phase commando sockets, interlocked sockets, angled and surface sockets, industrial plugs and more.
We stock products from major manufacturers including MK, Walther, Gewiss, Briticent and many more. If you unsure what industrial socket is right for your project, or you just need some advice regarding installation, then don't hesitate to call or email us. Our dedicated sales team will be able to provide all your assistance. Give them a call on 01424 220384.