Help us stock the items you need
If there is something you require that is not on our site, simply give us a call on 01424 220384 or send us a message via our contact form and we'll do our best to get it added to our online electrical wholesale store.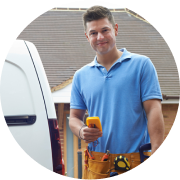 Welcome to the Trade Fixing Tubs category at Electrical2Go, the leading online Electrical Supplier in the UK. Our collection features a broad array of top-quality trade fixing tubs that cater to both professional tradesmen and DIY enthusiasts.
Trade fixing tubs are essential tools in the electrical industry. They come in handy for safely storing and transporting screws, nails, and other small components. At Electrical2Go, we offer a selection of reliable and affordable fixing tubs that not only promise longevity but also contribute to a more organised and efficient workspace.
Our quality trade fixing tubs are designed to meet the rigorous demands of any job, ensuring you have the right tools to complete your project with ease and precision. Choose from our extensive range, each item handpicked by our experts to guarantee you get the best in the market.
Frequently Asked Questions:
• What are trade fixing tubs used for?
Trade fixing tubs are versatile containers used to hold and transport small items like screws, nails, and other small parts. They are popular in trade industries because they help keep these small components organised and easy to find.
• Why should I choose Electrical2Go for my trade fixing tubs?
At Electrical2Go, we pride ourselves on providing top-quality, reliable, and affordable fixing tubs. We are a leading online electrical supplier in the UK, renowned for our exceptional customer service and wide range of products.
• Are trade fixing tubs durable?
Yes, our trade fixing tubs at Electrical2Go are made with durable materials designed to withstand the demands of any job, whether it's a professional trade job or a DIY project.
• How can I order trade fixing tubs online?
Ordering trade fixing tubs from Electrical2Go is easy. Simply browse our selection in this category, add the items you need to your cart, and proceed to checkout. We ensure a seamless shopping experience with secure online payment options and swift delivery across the UK.
Whether you are a professional tradesman in need of reliable and robust equipment or a DIY enthusiast looking to upgrade your toolkit, our trade fixing tubs at Electrical2Go are the ideal choice. Browse today and experience the best the electrical industry has to offer. Need help choosing the right product for you, you can always give our sales team a call on 01424 220384 and they will be happy to help you.