Help us stock the items you need
If there is something you require that is not on our site, simply give us a call on 01424 220384 or send us a message via our contact form and we'll do our best to get it added to our online electrical wholesale store.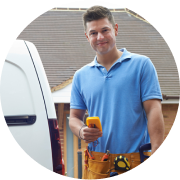 Why Choose Electrical2Go for Your Home Appliances?
When it comes to purchasing new home appliances, you want products that are reliable, durable, and energy-efficient. At Electrical2Go, we offer a curated selection from industry-leading brands like Indesit, Beko, Cookology, and Haden, featuring the best washing machines, high-quality fridges, and versatile freezer storage solutions.
Fridges
Explore our wide range of high-quality fridges, perfect for keeping your food fresh and your drinks chilled. Whether you're looking for a compact under-counter fridge or a spacious American-style model, we have options to suit every home and lifestyle.
Freezers
Discover our versatile freezer storage solutions designed to meet your bulk storage needs. From chest freezers to upright models, our selection ensures you have ample space to store your frozen goods efficiently.
Washing Machines
Browse through our collection of the best washing machines featuring various load capacities, spin speeds, and energy-efficient models. Whether you're looking for a front-loading washing machine or a top-loader, we've got options that are both functional and eco-friendly.
Frequently Asked Questions (FAQs)
What energy ratings do your appliances have?
Our selection includes appliances with high energy-efficiency ratings, helping you make sustainable choices that save on electricity bills.
Do you offer warranties on your products?
Absolutely, most of our fridges, freezers, and washing machines come with manufacturer warranties for your peace of mind.
What are your delivery options?
We provide various delivery options, including next-day delivery for most of our products.
If you have any product-related questions or could do with some advice about the best products for your project, you can always call our friendly customer service team on 01424 220384.