Help us stock the items you need
If there is something you require that is not on our site, simply give us a call on 01424 220384 or send us a message via our contact form and we'll do our best to get it added to our online electrical wholesale store.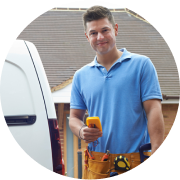 Discover Our Wide Range of Domestic Fans and Extractors
At Electrical2Go, we provide an extensive array of domestic fans, extractor fans, and ceiling fans to ensure your home remains cool, fresh, and moisture-free. Our selection caters to different needs and spaces within your home, from the bathroom and kitchen to the living room. We proudly stock products from leading brands such as Envirovent, Manrose, Vent Axia, National Ventilation, Xpelair, and more, delivering reliability, efficiency, and innovation right to your home.
Explore Our Fan and Extractor Collection
Our bathroom and toilet fans are designed to combat moisture and odours, promoting a clean and fresh atmosphere. Brands like Vent Axia and Manrose offer a range of efficient and quiet fans to suit your needs.
Inline fans are perfect for areas requiring ducted ventilation. Explore our selection from National Ventilation and Xpelair that provide powerful airflow, keeping your spaces well-ventilated.
Keep your kitchen smoke and odour-free with our kitchen extractor fans. Brands like Envirovent offer reliable and powerful extractor fans that ensure a pleasant cooking environment.
Upgrade your shower experience with our shower extractor fans with lights. These dual-function units from Manrose provide effective ventilation and ample lighting, enhancing your shower space.
Enjoy tranquility even with the fan on with our silent bathroom extractor fans. Explore options from Vent Axia that operate quietly without compromising on performance.
Frequently Asked Questions
What are the benefits of installing an extractor fan in the bathroom or kitchen?
Extractor fans help in removing moisture and odours, preventing mould growth and ensuring a fresh and clean environment in your bathroom or kitchen.
How do I choose the right fan for my space?
The right fan depends on the size of your space, the level of ventilation required, and your personal preferences regarding noise levels and aesthetics. Our team at Electrical2Go is here to assist you in making an informed decision.
How easy is it to install these fans?
Many of our fans come with easy installation features. However, the ease of installation might vary depending on the specific model and your existing electrical setup.
Which brand offers the quietest bathroom extractor fans?
Vent Axia and Manrose offer a range of silent bathroom extractor fans designed to operate quietly while providing effective ventilation.
Delve into our website to explore the full range of domestic fans, extractor fans, and ceiling fans at Electrical2Go. Our diverse selection ensures that you find the perfect solution to keep your home comfortable and fresh throughout the year.
If you're not sure what sort of extractor fan or domestic fan you require, or have any other questions regarding our accessories or fan installation, our expert sales team will be more than happy to help. Give them a call now on 01424 220384.