Help us stock the items you need
If there is something you require that is not on our site, simply give us a call on 01424 220384 or send us a message via our contact form and we'll do our best to get it added to our online electrical wholesale store.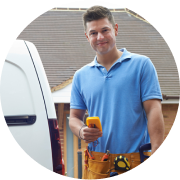 Comprehensive Guide to Heating Systems
When it comes to ensuring comfort in your home or commercial space, a reliable heating system is essential. At Electrical2Go, we offer an exhaustive selection of heating solutions to cater to your unique requirements. From radiators and underfloor heating to electric storage heaters and more, our offerings span a broad spectrum of needs. Choose from industry-leading brands such as BN Thermic, Zip Water, Dimplex, Airmaster, Heatmat, Heatrae Sadia, Rointe, Sangamo, and Velair for assured quality and performance.
Radiators have stood the test of time and remain a popular choice for home heating. Brands like Rointe and Dimplex offer radiators that are energy-efficient and easily integrate into your existing setup.
Imagine stepping onto a warm floor in the winter—underfloor heating by Heatmat and Sangamo makes this dream a reality. Ideal for bathrooms, kitchens, or large living spaces, underfloor heating provides consistent warmth from the ground up.
For those looking for an energy-efficient option, electric storage heaters from brands like Heatrae Sadia and Rointe are an excellent choice. These heaters store thermal energy during off-peak hours, releasing it when required.
For commercial premises, we offer versatile heating and cooling systems from Airmaster and Velair. These systems are designed to be scalable, meeting the specific needs of your business premises.
Make the most of your outdoor spaces all year round with outdoor heating options from BN Thermic and Dimplex. These solutions range from patio heaters to full outdoor heating systems, allowing you to enjoy the fresh air in comfort.
Whether it's for a quick cup of tea or a warm shower, our range of electric water heaters and dispensers from Zip Water and Heatrae Sadia offer instant hot water with top-notch energy efficiency.
Frequently Asked Questions
Which heating system is best for my home?
The best system depends on various factors like the size of the space, insulation, and individual needs.
Can I install these systems myself?
While some heating solutions are DIY-friendly, it's often best to consult a professional for installation, especially for underfloor heating and commercial systems.
How energy-efficient are these systems?
Brands like Rointe and Dimplex are known for their energy-efficient designs, but you should always check the energy rating for specific details.
Do you offer warranty periods?
Yes, most products come with a manufacturer's warranty. The duration and terms depend on the brand and model.
Electrical2Go is your go-to destination for an extensive range of heating systems designed for both comfort and efficiency. With top brands like BN Thermic, Zip Water, Dimplex, Airmaster, Heatmat, Heatrae Sadia, Rointe, Sangamo, and Velair, we guarantee quality and reliability. Visit our website today to explore our heating solutions and find the perfect system to keep you warm.
Order today at our great prices, and enjoy our superb customer service! If you're not sure what heating system is best for the job at hand, our friendly sales team is here to help. Just give them a call on 01424 220384 and they'll happily assist you