Help us stock the items you need
If there is something you require that is not on our site, simply give us a call on 01424 220384 or send us a message via our contact form and we'll do our best to get it added to our online electrical wholesale store.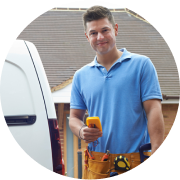 Explore our range of RCBO circuit breakers from market leaders Wylex, MK and Hager. Find trade quality circuit breakers at home prices.
Circuit breakers are an essential part of any electrical system. But what's the difference between an MCB, an RCD and an RCBO circuit breaker? An MCB (miniature circuit breaker) detects overcurrent's, an RCD (residual current device) detects imbalances between the live and neutral currents, and a RCBO (residual-current circuit breaker with overcurrent protection) does both jobs in one go. The right product for you will depend entirely on what you're working on.
At Electrical2go, we only bring you the very best RCBO circuit breakers at the lowest possible prices. Use the price and brand filters below to track down the right circuit breaker for your project, from single-pole C curve residual circuit breakers to type B 50A RCBOs and many more. If you're not sure which circuit breaker is the right fit for your installation, give our friendly team a quick call on 01424 220384 and they'll happily run through the options with you.
Stock up here today and you'll benefit from free delivery on orders over £100. And with some of the lowest prices in the market and excellent customer service from order right through to delivery, you'll be glad you bought your circuit breaker from Electrical2go.