Help us stock the items you need
If there is something you require that is not on our site, simply give us a call on 01424 220384 or send us a message via our contact form and we'll do our best to get it added to our online electrical wholesale store.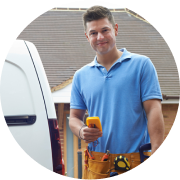 Explore our range of fire rated and LED downlights suitable for all installations. Whether it's a bathroom or a kitchen, an office or a shop, downlights are a reliable and stylish way to illuminate any space. We stock downlighters in a selection of styles and colours from major manufacturers including Aurora, Enlite, JCC and Ansell. Browse our range of downlights below.
LED Downlights are the perfect way to deliver stylish, contemporary, targeted lighting from above. Whether they're under cupboard lights or ceiling downlights, we've put together a varied selection of LED downlights in order to cater to every project and every taste.
From fire-rated downlights to pre-wired downlight kits, LED downlights dimmable or Downlights Non-Dimmable to hoods and guards, plus all the accessories you might need to complete your project, you'll find everything you need from Electrical2Go. Find your perfect downlights today.
Recessed Downlights
These are the most popular type of downlight, and are commonly used in residential buildings, offices and hotels. They are popular because they blend into the ceiling, and can be installed with decorative bezels to up the aesthetic.
Browse all Recessed Downlights
Fixed Downlights
These are the most basic, yet most popular of the GU10 downlights. Fixed downlights illuminate light directly downwards, and are designed to be installed in the majority of room types, such as bedrooms, kitchens and living rooms. Fixed downlights come in either GU10 or LED. Integrated LED downlights have a longer life, therefore reducing the need to replace them. However, if they do break, you cannot replace the LED, and would need to buy a new downlight altogether. GU10 fittings can take both halogen and LED bulbs and are the most common fixture for homes and offices. They have a push and twist type fitting for specifc light bulbs, meaning you can replace the bulb if needed.
Adjustable Downlights
Adjustable downlights, unlike fixed downlights, allow you to point the light into a different direction, instead of just downwards. Depending on the brand, you can adjust the downlight by angles of 20 or 40 degrees. They are perfect if you want light to focus or illuminate a specific area, such as a centre piece, painting or cupboard. Additionally, they are commonly used on sloped ceilings, as they can be angled to meet the angle of the ceiling, thus shining the light along slope.
Browse all Adjustable Downlights / Tilt Downlights
IP65 Bathroom LED Downlights
IP65 rated downlights can be used anywhere, but they are mainly designed for bathrooms and outside lighting. They are manufactured with a dust and water resistant seal, making them safe to use in wet spaces.
Browse all IP65 Downlights
Check out our handy IP Rating guide on choosing the right product for your bathroom : Electrical2Go's IP Ratings Explained
Outdoor Downlights
Outdoor downlights usually come with a GU10 socket and are IP44 rated, making them water resistant enough to be used in slightly covered, but open outdoor spaces, like fascia's and soffits. We offer the Collingwood H2 Pro Extreme range which are IP65 rated and resistant to pretty much anything, eliminating the stress of downlights deteriorating and becoming rusty, even in marine areas where salt levels are high.
LED Downlights
LED downlights are a type of lighting fixture that is installed in the ceiling and directed downwards. They are often used to provide task lighting or ambient lighting in a room. LED (light-emitting diode) downlights are more energy-efficient and longer-lasting than traditional incandescent or halogen downlights, making them a popular choice for residential and commercial lighting applications. Here at Electrical2Go, we offer LED downlights in a wide range of styles and sizes.
Smart Downlights
Smart downlights are controlled by a mobile or tablet device, providing the user with customisable control. You can control the lighting brightness and the colour temperature, making them perfect to transform the colour tones of any given room. We offer a wide range of smart downlights, including the Robus Connect Control, the Ansell Prism Pro range, and the BELL Eco Firestay Colour Selectable Downlight.
Colours
We offer a wide range of colours and finishes for each type of downlight. If you're after a simple colour, we have black and white. If you want something a bit more decorative, then we stock antique brass, brushed chrome, brushed nickel, brushed steel, as well as polished chrome, satin chrome and satin nickel. We have a colour for any project or need.
Fire Rated Downlights vs Non Fire Rated Downlights

Fire rated downlights are used in buildings to restore the fire integrity of a ceiling. When you cut a hole in the ceiling to fit a downlight, you reduce the existing fire rating of the ceiling, allowing fire to escape and spread quicker. Fire rated downlights essentially block the hole cut by an intumescent pad which expands when it reaches a certain temperature, slowing the spread of fire. Non fire rated downlights are pretty self-explanatory. They have no fire protection, meaning fire can spread quicker.
Downlight Accessories
There are several accessories that can be used with LED downlights to enhance their performance or make them easier to install. Browse all downlight accessories here.
Bezels: These are decorative rings that go around the edge of the downlight opening in the ceiling. They can be used to cover up gaps or imperfections around the downlight, or to add a decorative touch.
Dimmers: Dimmers allow you to adjust the brightness of the downlights. This can be useful if you want to create a specific mood or ambiance in the room.
Junction boxes: These are used to hold and connect the electrical wires for the downlights. They are usually installed behind the downlight, and can be used to protect the wires and make the installation process easier.
Firehood: Often used when installing downlights into a ceiling below an attic as they are designed to protect the unit once covered in insulation. This helps to prevent overheating as well as reducing the amount of warm air that can escape.
Aurora downlights:
Aurora downlights have a great reputation in creating high-quality, long-lasting downlights. Electrical2Go stocks a variety of Aurora downlights, including their GU10 adjustable compact fire rated downlights, their fixed lock ring acoustic downlight and the IP65 3000K fixed downlight.
JCC downlights:
Browse our range of JCC downlights. Our best seller, the JCC V50 boasts a low profile design, enabling the fitting to be installed in applications with a shallow 50mm ceiling void. What's more, it is colour selectable too, so you can switch between either 3000K or 4000K.
FAQs
GU10 or integrated?
Integrated LED downlights come as one unit with the fitting designed around the LED. They are more advanced in terms of their technology, as well as having superior thermal management. GU10 downlights combine 2 different components- an LED with a GU10 cap and a GU10 downlight. As most GU10 downlights are enclosed, they don't offer much ventilation to the LED, which may lead the LED to overheat and subsequently fail.
What are the different colour temperatures?
Extra Warm White (2700K) - A 2700K LED appears slightly whiter than a halogen, but looks more orange in appearance. This colour temperature is best for living rooms, dining rooms, bedrooms and outdoor spaces.
Warm White (3000K) - A 3000K LED is still quite warm, but appears slightly clearer than a 2700K LED. This is the most popular colour temperature and is perfect for any room in the house.
Cool White (4000K) - This LED gives off a much whiter and clearer glow, and is mainly used in commercial spaces, for example shops, offices and schools. This isn't used much in houses due to it giving off a cold feel, however it can make commercial spaces seem more clean and modern.
Daylight (5000K - 6500K) - This LED is another one that is mainly used in commerical locations due to the bright white nature of the light, however Daylight has a bright bluish hue making it slightly more right than Cool White LED's.
What is a fire-rated downlight?
Fire rated downlights are used in buildings to restore the fire integrity of a ceiling. When you cut a hole in the ceiling to fit a downlight, you reduce the existing fire rating of the ceiling, allowing fire to escape and spread quicker. Fire rated downlights essentially block the hole cut by an intumescent pad which expands when it reaches a certain temperature, slowing the spread of fire.
What do the different IP ratings mean?
The IP code stands for Ingress Protection and is a measurement of how resistant a product is to dust and water. IP20 rating means it's touch proof and IP44 means it's resistant to just water and dust. Anything above IP44 can be used in zones 1 and 2 of a bathroom. IP65 rating is the highest level of protection and most electricians prefer installing downlights with this rating for added protection.
To learn more about IP ratings and how to best choose the right IP rated product for your project, check out our comprehensive IP Ratings Explained guide here : Electrical2Go's IP Ratings Guide
Check our handy guide to downlights for more help choosing the right products for you: View comprehensive guide to downlights
Or wondering whether fixed downlights or adjustable downlights are the best way forward, use our handy guide by cicking here: View handy guide to fixed/adjustable downlights
What is the difference between downlights and recessed lights?
Downlights and recessed lights are often used interchangeably to refer to lights that are installed into a hole in the ceiling, rather than hanging down from it.
What is the purpose of downlights?
The purpose of downlights is to provide focused, directional lighting that is often used for task lighting or accent lighting.
Can I change downlights myself?
It is possible to change downlights yourself if you are comfortable working with electrical wiring and have the necessary tools. However, if you are not comfortable working with electricity, it is best to hire a professional electrician to install or replace downlights.
Can I replace downlights with LED?
Yes, you can replace downlights with LED versions to save energy and reduce your electricity bills. LED lights are more efficient and have a longer lifespan than traditional incandescent bulbs.
Are downlights a good idea?
Downlights can be a good idea if they are used in the right context and are installed correctly. They can provide focused, directional lighting that is useful for tasks or accent lighting. However, they may not be the best choice for general room lighting, as they can create shadows and may not provide even illumination.
How many years do LED downlights last?
LED downlights typically last for many years, with a lifespan of around 50,000 hours or more.
Do downlights use a lot of electricity?
LED downlights use less electricity than traditional incandescent bulbs, which can help save energy and reduce your electricity bills.
What should I look for when buying downlights?
When buying downlights, you should consider the size and placement of the lights, the type of bulb (such as LED or incandescent), the colour temperature of the light, and the compatibility with any dimmer switches you may have. It is also important to make sure that the downlights you choose are suitable for the voltage and electrical wiring in your home.
Shop all Next Day Delivery downlights.
If you're not sure about quantities, sizes or have any other questions, our sales team will be more than happy to help. Perhaps you're not sure what LED downlight connectors you need? Maybe you're wondering if you should choose fire rated downlights or non fire rated downlights, or whether LED downlights are the best choice? Give them a call now on 01424 220384.