Help us stock the items you need
If there is something you require that is not on our site, simply give us a call on 01424 220384 or send us a message via our contact form and we'll do our best to get it added to our online electrical wholesale store.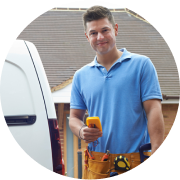 We stock a wide range of industrial controls and electrical systems suitable for all commercial and industrial installations. Find control systems, fuses, industrial sockets, wiring and more, all at our famously low prices.
Explore Industrial Control Systems at Electrical2Go
In the realm of industrial electrical solutions, precision, durability, and efficiency are key. Electrical2Go offers a comprehensive range of industrial control system products designed to meet the rigorous demands of industrial environments. From robust industrial sockets to advanced electrical controllers, our selection ensures you have the right tools for effective management and control.
Industrial & Commando Sockets are designed for high-performance and durability in challenging environments. These sockets are ideal for applications requiring secure and reliable power connections, such as in manufacturing facilities or construction sites.
Our range of Industrial Control Accessories includes essential components needed to enhance and maintain the performance of your industrial control systems. These accessories ensure your systems are fully equipped to handle complex industrial tasks.
Industrial Electrical Controllers are at the heart of automated systems. They play a crucial role in managing operations, from assembly lines to process control in various industries. Our controllers are selected for their reliability, precision, and ease of integration.
Industrial Fuses & Wire are fundamental for the safety and efficiency of electrical systems. Our selection includes high-quality fuses and wiring solutions, designed to withstand the rigors of industrial use while providing optimal electrical conductivity and protection.
Industrial Junction Boxes offer a secure and organiSed method for housing and protecting electrical connections. These robust boxes are designed to withstand harsh industrial conditions, ensuring the safety and reliability of your electrical installations.
Rotary Isolators provide a safe and effective way to disconnect power in industrial settings. These devices are essential for maintenance and emergency shut-off, ensuring safety and compliance with industrial safety standards.
Frequently Asked Questions (FAQs)
What types of industrial control system products do you offer?
We offer a diverse range, including industrial sockets, control accessories, electrical controllers, fuses and wire, junction boxes, and rotary isolators.
How do I choose the right industrial control products for my business?
Consider the specific requirements of your operation, including the type of machinery, environmental conditions, and safety standards. Our experts can help you select the right products for your needs.
Are your industrial control systems suitable for harsh environments?
Yes, many of our products are specifically designed for use in harsh industrial environments, with features like dust and water resistance.
Do you offer technical support for these products?
Yes, we provide technical support and guidance on all our industrial control system products.
Electrical2Go is your one-stop shop for reliable and efficient industrial control systems. Our carefully selected products from top brands ensure that you have access to the best solutions for managing and controlling your industrial operations. Explore our range today and take the first step towards enhancing your industrial efficiency and safety.
We stock a wide range of industrial controls and electrical systems suitable for all commercial and industrial installations. Find control systems, fuses, industrial sockets, wiring and more, all at our famously low prices.
We stock industrial controls and spares such as fuses in a range of amps including 3A, 5A, 13A and more, junction boxes in a range of styles, colours and sizes, isolator switches, industrial indoor and outdoor sockets, 3 pole plugs, inverters and more.
At Electrical2Go we have excellent relationships with major manufacturers including, Click, ESR, Raytech, Eaton, Gewiss, Europa Components, Greenbrook and more to ensure the highest quality industrial controls for your project.
If you need assistance on your requirements for industrial controls, or are unsure what is right for your project, then don't hesitate to call or email us. That's what our sales team is there for! Give them a call on 01424 220384.