Help us stock the items you need
If there is something you require that is not on our site, simply give us a call on 01424 220384 or send us a message via our contact form and we'll do our best to get it added to our online electrical wholesale store.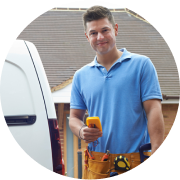 Discover the ultimate solution for safeguarding electrical circuits and ensuring the highest level of safety with our exceptional collection of Arc Fault Detection Devices (AFDDs). At Electrical2Go, we prioritise the well-being of both your electrical installations and the individuals who rely on them for power.
How do AFDDs work?
AFDDs operate by continuously monitoring electrical circuits for the presence of dangerous arc faults. These faults, caused by damaged wiring or loose connections, can lead to electrical fires. AFDDs use advanced technology to detect unique signatures of arc faults and respond by interrupting the circuit, preventing potential disasters.
To learn everything you need to know about AFDDs, check out our Arc Fault Detection Device (AFDD) guide.
What are the benefits of using AFDDs?
Using AFDDs brings numerous advantages to your electrical system. They provide enhanced protection against electrical fires, minimize the risk of electrical accidents, and improve the overall safety of your premises. AFDDs also offer diagnostic capabilities, helping identify potential issues within the circuits and enabling proactive maintenance.
Are AFDDs required by electrical codes and regulations?
In the UK, AFDDs are increasingly being incorporated into electrical safety regulations, particularly in residential and commercial installations. They are recognized as a vital component in preventing arc faults and reducing the potential for electrical fires. To ensure compliance and maximize safety, it is essential to consult the relevant electrical codes and regulations in your area.
Can AFDDs detect both parallel and series arc faults?
Yes, AFDDs are designed to detect both parallel and series arc faults. This includes parallel arc faults that occur between the conductors and series arc faults that occur along a single conductor. By providing comprehensive fault detection, AFDDs offer complete protection for your electrical circuits.
What types of circuits can AFDDs be installed on?
AFDDs can be installed on a wide range of circuits, including residential, commercial, and industrial applications. Whether you need to protect lighting circuits, power outlets, or larger electrical systems, there are AFDD models available to suit your specific requirements.
Are AFDDs compatible with existing electrical systems?
Yes, AFDDs are designed to be compatible with existing electrical systems. They can be retrofitted into the circuitry without requiring extensive modifications. However, it is essential to consult a qualified electrician to ensure proper installation and compatibility with your specific system.
How sensitive are AFDDs in detecting arc faults?
AFDDs are highly sensitive in detecting arc faults, even in their early stages. They are engineered to recognize the unique characteristics of arc faults and respond promptly. This sensitivity ensures that potential hazards are identified swiftly, allowing for timely action to mitigate risks.
Can AFDDs help prevent electrical fires?
Yes, one of the primary functions of AFDDs is to prevent electrical fires caused by arc faults. By detecting and interrupting arc faults, AFDDs effectively mitigate the risk of fires, providing a vital layer of protection for both property and life.
Do AFDDs provide any diagnostic or monitoring features?
Yes, many AFDD models offer additional diagnostic and monitoring features. These can include fault history logging, event indicators, and remote monitoring capabilities. These features enable you to track and analyze electrical events, identify patterns, and ensure proactive maintenance for optimal system performance.
Are AFDDs easy to install and maintain?
AFDDs are designed for straightforward installation and maintenance. However, it is always recommended to consult a qualified electrician for installation to ensure compliance with electrical regulations. Routine maintenance typically involves visual inspections and testing to verify proper functioning.
To explore our extensive collection of AFDDs, visit our dedicated category at Electrical2Go. Here, you'll find a wide range of AFDD models suitable for various applications. Choose the AFDD that best meets your needs and your pocket.
Browse AFDDs with Next Day Delivery
If you're not sure about quantities, sizes or have any other questions, our sales team will be more than happy to help. Give them a call now on 01424 220384.