Help us stock the items you need
If there is something you require that is not on our site, simply give us a call on 01424 220384 or send us a message via our contact form and we'll do our best to get it added to our online electrical wholesale store.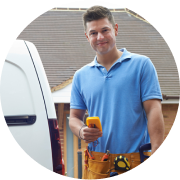 Find the Perfect EV Charger Cable at Electrical2Go
As the demand for electric vehicles (EVs) continues to grow, so does the need for reliable EV charging solutions. At Electrical2Go, we are committed to supporting the transition to sustainable transportation by offering a comprehensive range of EV charger cables. Whether you have a Type 1 or Type 2 connector, single phase or three phase power needs, our selection caters to various charging requirements.
Type 1 EV Charger Cables
Type 1 EV Charger Cables are designed for vehicles with a Type 1 connector. Commonly used with older models of EVs, these cables connect your vehicle to home or public charging stations, ensuring a secure and efficient charge.
Type 2 EV Charger Cables
Type 2 EV Charger Cables are increasingly popular and compatible with the latest EV models. These cables are known for their versatility, allowing connection to both home and commercial charging points.
Single Phase EV Charger Cables
Ideal for home charging, Single Phase EV Charger Cables offer a convenient solution for daily charging needs. These cables are perfect for overnight charging, ensuring your vehicle is ready to go when you are.
Three Phase EV Charger Cables
For faster charging capabilities, Three Phase EV Charger Cables are the optimal choice. Ideal for commercial settings or for EVs with higher power requirements, these cables significantly reduce charging time, making them perfect for on-the-go needs.
Frequently Asked Questions
How do I know which EV charger cable is right for my vehicle?
The right cable depends on your vehicle's connector type and charging capacity. Check your vehicle's manual or consult with the manufacturer to determine whether you need a Type 1 or Type 2 cable, and whether your vehicle is compatible with single phase or three phase charging.
Can I use a three phase cable with a single phase power source?
While you can physically connect a three phase cable to a single phase source, the charging will only occur at the single phase rate.
Are longer charging cables available?
Yes, we offer EV charger cables in various lengths to suit different parking and garage setups.
Do you provide warranty on EV charger cables?
Most of our EV charger cables come with a manufacturer's warranty. Please check the individual product details for specific warranty information.
At Electrical2Go, we understand the importance of efficient and reliable EV charging. Our selection of EV charger cables is designed to meet your charging needs, ensuring you're always ready for the road ahead. Shop with us today and take a step towards a greener future!
If you need any guidance or advice on purchasing the correct electric vehicle charger then please don't hesitate to get in contact with our friendly sales. Call them on 01424 220384.
Need to charge on the road? Check out this really useful fully interactive map from Auto Trader to find an EV charger close to you: Click here to visit interactive EV Charger Map