Help us stock the items you need
If there is something you require that is not on our site, simply give us a call on 01424 220384 or send us a message via our contact form and we'll do our best to get it added to our online electrical wholesale store.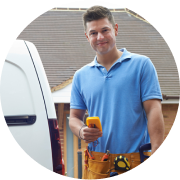 Unraveling the Variety of Electrical Consumer Units
At Electrical2Go, we understand that every electrical setup requires a different approach. That's why we offer an extensive range of electrical consumer units tailored to suit your every need. Discover the ideal solution, be it High Integrity, Main Switch, RCCB, or RCD units, all under one roof.
What is an Electrical Consumer Unit?
An electrical consumer unit is important for distributing electricity in homes and businesses. It is also known as a fuse box or distribution board. The purpose of this unit is to ensure the safe and efficient distribution of electricity. The main place where electricity is divided into smaller circuits is called a distribution panel. This panel powers lights, sockets, and appliances in a building.
The consumer unit is designed to safeguard against electrical faults, preventing fires and protecting users from electric shocks. The device has safety features such as circuit breakers, RCDs, and fuses. These safety features are designed to stop the power in case of abnormal or excessive power.
In modern homes and businesses, it's common to find consumer units that are compliant with the UK wiring regulations, such as the 18th Edition. These units ensure that all electrical installations are safe, efficient, and up to current standards.
Upgrading or installing a new consumer unit can enhance electrical safety and may be necessary when renovating or adding new electrical circuits. It's vital that installation and maintenance of consumer units are carried out by qualified electricians to ensure adherence to UK safety standards.
High Integrity Consumer Units are designed to accommodate a combination of RCD-protected circuits, along with non-RCD protected circuits. These units have two RCDs.
They also have a separate section for important circuits. This separate section is designed to prevent them from being affected if one RCD trips. Examples of circuits in this section include alarms and fridges.
Main Switch Consumer Units come with a single main switch that controls the power supply to the entire unit and subsequently, to all the circuits in a property. They provide a straightforward way to isolate the electricity supply during maintenance or in case of an emergency.
An RCCB is a safety device designed to prevent electrical shock and protect against fire risks. It monitors the current flow between live and neutral wires, disconnecting the circuit when it detects an imbalance, indicating a leakage to the ground.
RCDs are similar to RCCBs but have an additional feature: they also provide protection for the equipment connected to the circuit. An RCD stops electricity if it finds a current leak, keeping people safe from shocks and preventing fires.
Brands We Offer
Electrical2Go prides itself on offering top-quality products from well-established brands:
Click: Renowned for simplicity and durability.
Eaton: Offering innovation in electrical solutions.
Fusebox: Ensuring safety with cutting-edge designs.
Greenbrook: Trusted for impeccable safety features.
Hager: Known for reliability and robustness.
MK: Pioneers in electrical installations.
Wylex: Time-tested for supreme safety and efficiency.
Frequently Asked Questions
How do I choose the right consumer unit for my property?
Consider your property's electrical demand, future expansion, and safety regulations. Brands like Hager and Wylex offer a range of solutions to suit different needs.
What is the difference between RCCB and RCD consumer units?
RCCBs detect imbalances to prevent electric shock and fire, while RCDs do the same and also protect connected devices.
Why should I choose brands like Click and Eaton?
A3: Brands like Click and Eaton are synonymous with quality, innovation, and safety, ensuring your electrical installations are both secure and efficient.
Discover a tailored solution for your electrical needs at Electrical2Go, your one-stop-shop for top-notch consumer units.
If you need help in finding and choosing the perfect product for you, do not hesitate to call our friendly sales team at 01424 220384.