Help us stock the items you need
If there is something you require that is not on our site, simply give us a call on 01424 220384 or send us a message via our contact form and we'll do our best to get it added to our online electrical wholesale store.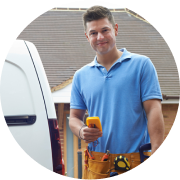 Comprehensive CCTV and Surveillance Systems
In a world where safety is a growing concern, it's vital to ensure that your property is adequately protected. Electrical2Go offers an expansive range of CCTV and Surveillance Systems designed to suit all your security needs. From cameras and recorders to comprehensive kits and accessories, we provide a one-stop solution for both residential and commercial security. Our selection includes reputable brands such as Bell Systems, Click, ESP, Robus, Texecom, and Timeguard.
Cameras serve as the backbone of any effective CCTV system. Whether you're looking for dome cameras, bullet cameras, or PTZ (pan-tilt-zoom) cameras, we have you covered. Bell Systems and Robus offer state-of-the-art technology that gives you clarity and control in any lighting condition.
What good is a high-quality camera if there's no reliable means to store the footage? That's where our collection of recorders comes in. Brands like ESP and Texecom offer robust options that can store days' worth of data, ensuring that you don't miss anything important.
If you're not sure where to start, our complete surveillance kits from brands like Click and Timeguard can be a perfect pick. These kits come with everything you need for a comprehensive security setup, including cameras, cables, and recorders.
Of course, no CCTV system is complete without its accessories. Whether you need mounts, additional cables, or hard drives, we have a wide selection of accessories to ensure that your system runs seamlessly.
Frequently Asked Questions
What type of CCTV camera is best for my property?
The choice of camera often depends on the specific needs of your property. Dome cameras are great for indoors, whereas bullet cameras are typically used for outdoor surveillance.
How do I choose a recorder?
Look for a recorder that matches your storage needs and is compatible with your selected cameras. Brands like ESP and Texecom are reliable choices.
What's included in the surveillance kits?
Our kits usually include a set of cameras, recorders, and essential cables for installation. Some kits may also come with mounts and additional accessories.
How difficult is the installation process?
While some technical know-how can be beneficial, most of our products come with detailed installation guides. For complex setups, it might be advisable to consult a professional.
At Electrical2Go, we take your security seriously. With our extensive range of CCTV and Surveillance Systems, you can take comfort in knowing that your property is well-protected. Featuring top brands like Bell Systems, Click, ESP, Robus, Texecom, and Timeguard, we ensure that quality is never compromised. Visit our website today to find the perfect security solution tailored for your needs.
If you're unsure about what CCTV cameras you may need for your installation, get in touch with our expert team on 01424 220384 to talk through your options. We also offer free delivery on orders over a £100.