Help us stock the items you need
If there is something you require that is not on our site, simply give us a call on 01424 220384 or send us a message via our contact form and we'll do our best to get it added to our online electrical wholesale store.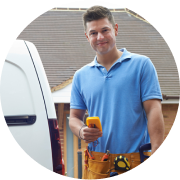 Discover the Right MCBs for Your Electrical Installations
When it comes to safeguarding your electrical systems, the right Miniature Circuit Breaker (MCB) can make all the difference. At Electrical2Go, we offer a diverse selection of MCB types, including B curve, C curve, Single Pole, Double Pole, and Triple Pole. With varied current ratings and leading brands like Eaton, Dorman Smith, Fusebox, Hager, Lewden, Click, Wylex, and Schneider Electric, we have what you need to keep your electrical systems running smoothly.
B Curve and C Curve MCBs: Fine-tuning Your Protection
Understanding your system's specific needs is crucial. Our B curve and C curve MCBs, mainly from brands such as Eaton and Dorman Smith, offer tailored protection depending on your circuit's characteristics. B curve MCBs are ideal for resistive or small inductive loads, whereas C curve MCBs work best for higher inductive loads.
Single, Double, and Triple Pole MCBs: The Right Fit for Every Circuit
If you're wondering which type of MCB is right for you, it often comes down to the number of poles. In simpler terms, a 'pole' refers to the number of circuits that an MCB can protect. For less complicated electrical setups, Single Pole MCBs are often sufficient. They control and protect just one circuit, and they're offered by brands like Fusebox and Hager.
On the other hand, if you have a more complex system, you might need Double or Triple Pole MCBs. Double Pole MCBs can protect two circuits at once and are ideal for applications where both live and neutral wires need to be disconnected. Triple Pole MCBs go a step further, controlling and protecting three separate circuits. Brands like Lewden and Hager offer these multi-pole options.
Each type of pole variant is specifically designed to manage circuits with different current ratings. This means you can choose an MCB that perfectly suits the electrical demands of your project, whether it's a small home installation or a larger commercial setup.
Explore Current Ratings: Options for Every Need
It's not just about the type; current ratings are equally crucial. From Eaton to Schneider Electric, we provide MCBs in multiple current ratings to fit the particular requirements of your electrical systems.
Frequently Asked Questions
What are the different types of MCBs you offer?
We have a comprehensive range of MCBs, including B curve, C curve, Single Pole, Double Pole, and Triple Pole.
How do I choose the right MCB?
Choosing the right MCB depends on factors like the type of load and the current rating. Brands like Eaton and Fusebox provide guides to help you select the perfect MCB for your needs.
Are your MCBs compliant with UK standards?
Yes, all our MCBs are compliant with UK regulations to ensure optimum safety and performance.
What brands do you offer for MCBs?
Our MCB offerings come from trusted brands like Eaton, Dorman Smith, Fusebox, Hager, Lewden, Click, Wylex, and Schneider Electric.
For a deeper understanding of consumer units and how they integrate with MCBs, we invite you to visit our comprehensive guide on consumer units. Whether you're a professional installer or a DIY enthusiast, our guide offers valuable insights into the different types, configurations, and brands of consumer units. Equip yourself with the knowledge you need to make informed decisions for your electrical installations. Read the guide here: Consumer Units Explained.
At Electrical2Go, we're committed to offering a wide range of MCB types and current ratings to suit your specific electrical needs. With renowned brands like Eaton, Hager, and Schneider Electric, you can be confident in the reliability and safety of your electrical systems. Browse our selection today to find the perfect MCB for your project.
If you have any questions about which MCB breaker is right for your project, you can call our friendly team on 01424 220384 and they'll gladly help you out. With superb customer service and free delivery on orders over £100, it's always best to shop with Electrical2go.