Help us stock the items you need
If there is something you require that is not on our site, simply give us a call on 01424 220384 or send us a message via our contact form and we'll do our best to get it added to our online electrical wholesale store.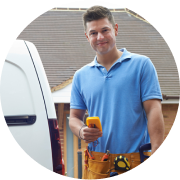 IEC Locks from Scolmore to guard against accidental disconnection of Computers, PDS's, Servers and most Network Devices. Available now from Electrical2Go.
IEC Lock, a unique mechanism for locking IEC Connectors. Designed to help prevent accidental disconnection of computer equipment and servers containing valuable data. Suitable to prevent vulnerable appliances becoming disconnected due to vibration. Suitable for various Data communications applications that require a secure power source. Loose coile (Un-hanked) to avoid any permanent cable memory and ensure tidy installation. Unique 'patented' Female C134 & C19 connector 'IEC Lock.' Suitable for use with 'any' standard IEC inlet. Applications include Broadcasting, Medical, Military , Maritime and Data Centres.