Help us stock the items you need
If there is something you require that is not on our site, simply give us a call on 01424 220384 or send us a message via our contact form and we'll do our best to get it added to our online electrical wholesale store.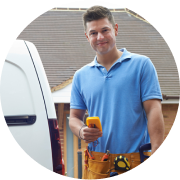 LED light bulbs are the most long-lasting and energy-efficient bulbs that money can buy, that's why they're so popular. And that's why our range is so diverse, so that you can find exactly the right LED bulb for your project. We stock a range of LED light bulbs for all installations including white light bulbs, flood lights bulbs, dimmable LED light bulbs and more.
Choose from LED tubes, LED panels, LED golf ball bulbs, LED drivers, GU10, PAR, MR16 and much, much more besides. You'll find that all of our products are fairly and competitively priced, keeping your project on budget. We stock LED bulbs for indoor and outdoor use, home and industrial use and in all types of fittings including screw in and bayonet.
If you're unsure which colour temperature lighting will suit your home, check out our Warm White vs Cool White lighting guide.
If you're not sure what the best LED light bulb is for the job at hand, our friendly sales team is here to help. Just give them a call on 01424 220384 and they'll happily assist you.