Help us stock the items you need
If there is something you require that is not on our site, simply give us a call on 01424 220384 or send us a message via our contact form and we'll do our best to get it added to our online electrical wholesale store.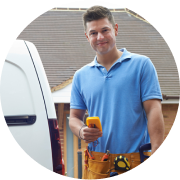 Unveiling our Versatile Range of Cable Accessories
At Electrical2Go, we don't just provide the right cables for a successful electrical installation. We also give you a wide range of Cable Accessories to make sure your power supply is reliable and your electrical wiring is secure. Our selection includes everything from Conduit Fixings to Sleeving and Ties.Our top-tier brands like Doncaster Cables, BG Electrical, Briticent, Deta, Flexicon, Gewiss, Greenbrook, Hager, and Kewtech guarantee quality and durability.
Conduit Fixings: The Backbone of Cable Management
Primarily offered by Flexicon and Hager, our range of Conduit Fixings provides a sturdy backbone for your cable management systems, making electrical wiring safer and more organised.
BG Electrical and Deta are known for their reliable Clips & Cleats, designed to securely fasten your cables and ensure a stable power supply in both domestic and industrial settings.
Connectors: Making Electrical Contacts Easy
Brands like Greenbrook and Kewtech offer a wide range of Connectors designed to facilitate easy electrical contacts and connections, making your electrical wiring both safe and efficient.
Grommets, Joining Kits, and More
Whether you need Grommets from Gewiss, Joining Kits from Doncaster Cables, or Pullers Dispensers & Carriers from Briticent, you'll find what you need for a seamless installation at Electrical2Go.
Frequently Asked Questions
What is the importance of using quality Cable Accessories?
Quality accessories ensure safety and functionality in your electrical wiring and power supply systems. They also extend the longevity of your installations.
How do I choose the right accessories for my project?
Consider the type of cable, the environment where it will be used, and the current load. For expert advice, consult an electrician.
Are all the products compliant with UK standards?
Absolutely. All our Cable Accessories meet or exceed UK regulatory standards for both power supply and electrical wiring.
Do you offer bulk discounts?
Yes, we do offer bulk purchasing options on various products. Please contact us for more details.
Your search for reliable and high-quality Cable Accessories ends here at Electrical2Go. We take pride in offering products from industry-leading brands that are both efficient and compliant with UK regulations. Visit us today to make your electrical installations secure, efficient, and long-lasting.
Click through to browse our range of cable clips, cable ties, cable cleats, grommets, connectors, sleeving, crimps and lugs, earthing, tapes, cable rod sets and cable carriers. Need some help or friendly advice? That's what our sales team is there for! Give them a call on 01424 220384.