Help us stock the items you need
If there is something you require that is not on our site, simply give us a call on 01424 220384 or send us a message via our contact form and we'll do our best to get it added to our online electrical wholesale store.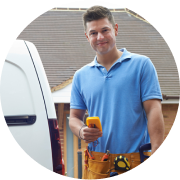 Explore our range of 7kW car chargers that are equally as well suited to home use as they are commercial installations. We stock 7kW chargers from all the major manufacturers, and many are eligible for the £350 OLEV grant. Explore our range of 7kW home chargers below.
7kW car chargers are the most powerful EV chargers that can be installed on a single phase power supply, which 95% of UK homes have. A 7kW home charger is the fastest and most efficient way that most electric motorists will be able to charge their vehicle.
Depending on the size of the battery, a 7kW charger would charge an electric care from empty to full in between 8-10 hours. For most drivers, this means complete charges can often be achieved overnight, and shorter top ups can be carried out during the day if needed. For commercial premises, a 7kW EV charger allows staff to charge their vehicle's battery during the day, to a reasonable state of charge.
We stock a wide range of 7kW car chargers from major brands including Wallbox, EO, Zappi, Garo, Scame, Project EV, Rolec, Delta and many more. If you're unsure which 7kW EV charger is right for your installation, don't hesitate to contact our friendly sales team who will be happy to answer any questions you have. Call them on 01424 220384.
If you're looking for a fast charger for a commercial or industrial setting, or a home with 3-phase power, then we stock a range of 3 Phase Car Chargers.