Help us stock the items you need
If there is something you require that is not on our site, simply give us a call on 01424 220384 or send us a message via our contact form and we'll do our best to get it added to our online electrical wholesale store.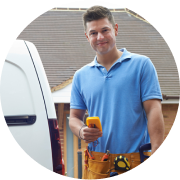 Radiators and Heaters at Electrical2Go: Keeping You Warm, One Brand at a Time
Welcome to the Radiators and Heaters section at Electrical2Go, your go-to destination for top-quality heating solutions in the UK. We're delighted to offer a wide range of heating products from leading brands such as Airmaster, CED, Dimplex, Haverland, Rointe, and Sangamo. Whether you're seeking energy-efficient radiators or reliable heaters, we've got you covered.
Our Brands
Airmaster: With a reputation for durability, Airmaster products offer reliable performance, ensuring your space stays warm and cosy.
CED: CED radiators and heaters are renowned for their easy installation and excellent thermal efficiency, making them a cost-effective choice.
Dimplex: A market leader in electric heating, Dimplex offers state-of-the-art technology with energy-efficient features.
Haverland: Designed with modern homes in mind, Haverland radiators are both stylish and functional, blending seamlessly into any interior.
Rointe: If you're looking for innovation, Rointe is the brand for you. Known for their smart radiators, they offer remote control via mobile apps.
Sangamo: Specialising in thermostatic controls, Sangamo ensures that your heating is not just powerful, but also optimally efficient.
Frequently Asked Questions
How to Choose a Radiator or Heater?
When choosing a radiator or heater, consider factors like room size, energy efficiency, and the type of heating you require. Your choice of brand can also influence these factors.
Are Electric Radiators Energy Efficient?
Yes, many brands like Dimplex and Rointe offer energy-efficient electric radiators that are both eco-friendly and cost-effective.
Can I Control the Radiator Remotely?
Brands like Rointe offer smart radiators that you can control remotely through mobile apps, making it convenient to manage your heating.
What's the Difference Between a Radiator and a Heater?
While both serve to heat a space, radiators typically circulate warm water through a system, whereas heaters often use electricity to generate heat.
If you're not sure what sort of radiator or heater is best for your home and could do with some advice, you can always call our friendly customer service team on 01424 220384.