Help us stock the items you need
If there is something you require that is not on our site, simply give us a call on 01424 220384 or send us a message via our contact form and we'll do our best to get it added to our online electrical wholesale store.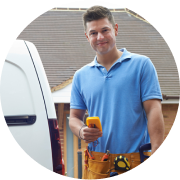 Different Types of Home Heating Systems
When it comes to maintaining a cosy home environment, finding the right heating system can make all the difference. Electrical2Go is your one-stop-shop for a wide array of high-quality home heating solutions, tailored to meet all your specific needs. From electric bathroom heaters to fan heaters and more, we feature premium products from industry-leading brands such as Airmaster, BN Thermic, CED, Dimplex, Greenbrook, Haverland, Heatmat, Manrose, Rointe, Sangamo, and Vent Axia. Below is an overview of the different types of home heating systems available at Electrical2Go:
Upgrade your bathroom experience with top-of-the-line electric bathroom heaters from brands like Dimplex, Manrose, and Rointe. These heaters not only provide efficient heating but also blend seamlessly with your bathroom interior.
With brands like Airmaster, Greenbrook, and Rointe offering state-of-the-art electric towel rails, you can now enjoy the luxury of warm towels right after your shower or bath.
Looking for a consistent heat source? Our panel heaters from Haverland, CED, and Rointe are designed for effective and even heat distribution, making them perfect for both residential and commercial settings.
For immediate warmth, opt for our fan heaters from leading brands like Vent Axia and Heatmat. These heaters are compact, portable, and are excellent for heating small to medium-sized rooms quickly.
Don't let your pipes or appliances freeze over; keep them safe with our frost protection heaters from Sangamo and BN Thermic.
Discover unparalleled comfort with high-grade radiators from Dimplex, Haverland, and Rointe. Available in various styles and dimensions, these radiators offer efficient and sustainable heating solutions for any space.
Our selection of tubular heaters from Greenbrook and CED are a versatile option, especially apt for confined spaces or specific heating needs.
Frequently Asked Questions
Q: What brands are available for home heating systems at Electrical2Go?
A: We are proud to offer a diverse range of top-tier brands including Airmaster, BN Thermic, CED, Dimplex, Greenbrook, Haverland, Heatmat, Manrose, Rointe, Sangamo, and Vent Axia.
Q: How can I choose the best heating system for my home?
A: Your choice will depend on several factors like room size, insulation quality, and particular heating requirements. The Electrical2Go team can provide expert guidance to help you make an informed decision.
Q: Are these heating systems energy-efficient?
A: Absolutely, most of our heating systems are designed with energy efficiency in mind, ensuring you enjoy optimum warmth without skyrocketing energy bills.
Q: Do you offer installation support?
A: While we provide comprehensive installation guides for our products, we recommend hiring a certified electrician for the installation to ensure maximum safety and efficiency.
As more homeowners are turning their focus towards eco-friendly and sustainable living, heat pumps are emerging as an excellent alternative for home heating. These innovative systems are not only energy-efficient but also contribute significantly to reducing carbon emissions. Heat pumps work by absorbing heat from the environment—either the air, ground, or water—and then transferring it to your home, providing both heating and cooling solutions. If you're interested in adopting a greener approach to home heating, we invite you to read our comprehensive guide on Renewable and Sustainable Energy for Your Home, where you'll find in-depth information on heat pumps among other sustainable options. This guide will arm you with the knowledge you need to make an informed decision on the best sustainable heating solution for your home.
If you're not sure what your project needs and could do with some advice, you can always call our friendly customer service team on 01424 220384.