Help us stock the items you need
If there is something you require that is not on our site, simply give us a call on 01424 220384 or send us a message via our contact form and we'll do our best to get it added to our online electrical wholesale store.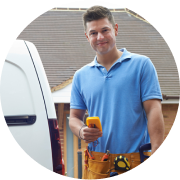 Unrivalled Selection of Fixings & Fasteners
When it comes to securing your electrical installations, only the best will do. That's why Electrical2Go offers a comprehensive range of Fixings and Fasteners to ensure a robust and durable set-up. Whether you're a DIY enthusiast or a professional tradesperson, we have the right product for your needs, sourced from leading brands like Armeg, CK Tools, Click, Deligo, Flexicon, Kewtech, and Orbix.
Ideal for heavy-duty applications, anchors provide a solid foundation for electrical installations. Brands like Armeg and CK Tools offer a range of anchors and setting tools designed for ultimate load-bearing capacity and ease of use.
From supporting cable trays to mounting electrical boxes, brackets and angles are essential. Flexicon and Click offer robust and versatile options that can withstand rigorous conditions.
For neat and organised cabling, look no further than our cable ties selection from Deligo and Kewtech. Available in various lengths and strengths, these cable ties are designed for both temporary and long-term applications.
Our fixing trade tubs, available from brands like Deligo, contain an assortment of essential fixings and fasteners. Whether you're an electrician on the go or maintaining a workshop, these trade tubs are a must-have.
Keep your cables and wires in place with our selection of hangers and clips from CK Tools and Flexicon. These ensure a tidy and secure installation, reducing the risk of accidents.
From Deligo and Armeg, we offer an array of nuts, bolts, and washers that are corrosion-resistant and designed for high tensile strength, ensuring longevity in any installation.
When you need the utmost stability, spit fixings and accessories are the go-to options. These are perfect for concrete and masonry applications.
Secure your electrical installations effortlessly with our range of screws and wall plugs from Armeg and Orbix. Choose from various sizes and materials for a snug fit.
Complete your project with our selection of sealants, fillers, and adhesives from brands like Deligo and Flexicon, ideal for ensuring a tight and durable seal.
Frequently Asked Questions
Q: Which brands do you offer for fixings and fasteners?
A: We carry products from Armeg, CK Tools, Click, Deligo, Flexicon, Kewtech, and Orbix.
Q: How do I know which type of fixing is suitable for my project?
A: The choice of fixing depends on the material you're working with, the weight of the items being secured, and other specific requirements. Feel free to contact our experts at Electrical2Go for tailored advice.
Q: Do you offer bulk buying options?
A: Yes, many of our products come in trade tubs or bulk packs for your convenience.
Q: Are these fixings and fasteners weather-resistant?
A: Most of our products are designed for durability and can withstand various environmental conditions, but it's always good to check the product specifications for more details.
With our extensive selection and expertise, Electrical2Go is your one-stop-shop for all your fixing and fastener needs. Secure your projects with confidence today!
Order today at our great prices, and enjoy our superb customer service! If you're not sure what fixings and fasteners are best for the job at hand, our friendly sales team is here to help. Just give them a call on 01424 220384 and they'll happily assist you