Help us stock the items you need
If there is something you require that is not on our site, simply give us a call on 01424 220384 or send us a message via our contact form and we'll do our best to get it added to our online electrical wholesale store.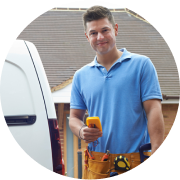 Click through to see Electrical2go's full range of 3-core and earth cables, to finish any wiring job on time and within your budget.
We're on hand now to supply you with your wiring needs, with 3-core and earth cables available in 1.0mm and 1.5mm, and in the length you require. If you're not sure about quantities, sizes or have any other questions, our sales team will be more than happy to help. Give them a call now on 01424 220384.