Help us stock the items you need
If there is something you require that is not on our site, simply give us a call on 01424 220384 or send us a message via our contact form and we'll do our best to get it added to our online electrical wholesale store.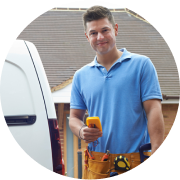 Explore Electrical2Go's selection of Click Definity Complete sockets and switches in a range of styles and finishes that are perfect for any home wiring project. We stock a wide range of flat plates, switches, sockets, inserts, dimmer switches and more.
Definity Complete provides a comprehensive range of stylish covers and inserts under one code. Available in seven assorted finishes, all Definity Complete switch plates are modular as standard, allowing you to create virtually any switch plate you require. The MiniGrid modules are all easily and quickly exchanged or mounted onto unfurnished plates by means of a simple single screw fixing. Be sure to check out our range of Click Definity Complete screwless sockets and switches for that sleek look. If you're not sure what Click Definity Complete socket or switch is right for your installation, our friendly sales team is here to help. Just give them a call on 01424 220384 and they'll happily assist you. Remember, we offer free delivery on orders over £100.