Help us stock the items you need
If there is something you require that is not on our site, simply give us a call on 01424 220384 or send us a message via our contact form and we'll do our best to get it added to our online electrical wholesale store.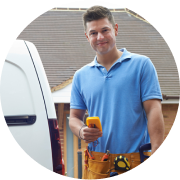 Elevate Your Installations with Cable Management Solutions
Managing cables is more than just tidying up; it's about ensuring a secure and efficient power supply and reliable electrical wiring. At Electrical2Go, we offer a wide range of Cable Management solutions, covering everything from Cable Trays and Cable Trunking to Conduits and Junction Boxes. Our trusted brands, such as Britclips, Deta, Flexicon, Gewiss, and Deligo, ensure optimal cable protection for your electrical cables.
Britclips and Deta provide a durable assortment of Cable Trays designed to support and protect your electrical cables. These trays offer a reliable base for your cabling needs, making installations more organised.
Gewiss and Deligo offer high-quality Cable Trunking solutions to neatly route your electrical cables, reducing clutter and enhancing the safety of your electrical systems.
Choose from a range of robust Conduits by Flexicon and Junction Boxes by Britclips to safeguard your electrical cables. These products offer both rigid and flexible options, suitable for a variety of applications, ensuring strong cable protection.
To round out your Cable Management needs, we provide a range of Flexible Conduit from Deta, a variety of Power Leads, and numerous Trunking Accessories.
Frequently Asked Questions
What types of Cable Management products do you offer?
We offer a wide range of products including Cable Trays, Cable Trunking, Conduits, Electrical Boxes, Junction Boxes, Flexible Conduit, Power Leads, and Trunking Accessories.
How do I choose the right Cable Management product?
Consider the environment, the type of electrical cables used, and the specific needs of your project. When in doubt, consult an electrician for expert advice.
Are your Cable Management products compliant with UK standards?
Absolutely, all our products meet or exceed UK regulatory guidelines for electrical installations and cable protection.
Electrical2Go is your one-stop shop for a wide range of Cable Management solutions. With industry-leading brands like Britclips, Deta, Flexicon, Gewiss, and Deligo, you can trust that your electrical installations will be efficient and secure. Visit us today for all your Cable Management needs.
If you're not sure about quantities or sizes for your cable management needs, or have any other questions, our sales team will be more than happy to help. Give them a call now on 01424 220384.