Help us stock the items you need
If there is something you require that is not on our site, simply give us a call on 01424 220384 or send us a message via our contact form and we'll do our best to get it added to our online electrical wholesale store.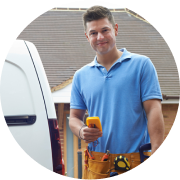 Never run out of site essentials like durable cable grommet with Electrical2go, a five-star online supplier to the trade.
We have 100 packs of super open grommets in 20mm and 25mm, super blanking grommets in 20mm and 25mm, and grommet strips in 50m lengths in sizes from 1-2mm up to 5.3-6.8mm. Looking for inspiration or not quite sure what you need? Our friendly sales team is ready and waiting to take your call. Just dial 01424 220384.