Help us stock the items you need
If there is something you require that is not on our site, simply give us a call on 01424 220384 or send us a message via our contact form and we'll do our best to get it added to our online electrical wholesale store.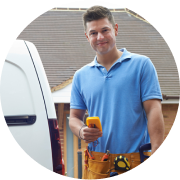 Rely on Electrical2go to deliver all your wiring project essentials, such as these superb black connector blocks.
Choose from our range of SP connector blocks, sized from 25mm 1x5 way 100A, up to 70mm 1x6 way 200A, to ensure you deliver your next big project on time and budget. If you're not sure what your project needs and could do with some advice, you can always call our friendly customer service team on 01424 220384.