Help us stock the items you need
If there is something you require that is not on our site, simply give us a call on 01424 220384 or send us a message via our contact form and we'll do our best to get it added to our online electrical wholesale store.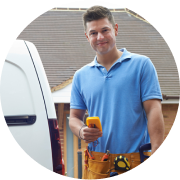 At Electrical2go, we're proud to stock a wide range of JCC's Fireguard LED downlights, and we can bring them to you at extremely competitive prices. We stock a range of models and styles
Browse the range to find the perfect dimmable square LED downlights, anti-glare LED downlights, square bezel LED downlights and dimmable tilt LED downlights, in a range of colours and finishes to suit your style. JCC fire rated downlights are renowned for their quality, their longevity, and their fantastic looks. 
If you're not sure what the best JCC LED downlight is for your project, our friendly sales team is here to help. Just give them a call on 01424 220384 and they'll happily assist you.