Help us stock the items you need
If there is something you require that is not on our site, simply give us a call on 01424 220384 or send us a message via our contact form and we'll do our best to get it added to our online electrical wholesale store.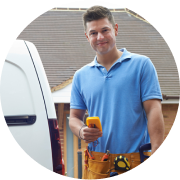 Juice Technology: Reliable Electric Vehicle Charging Solutions at Electrical2Go
Juice Technology is a trusted brand known for its reliable and cutting-edge electric vehicle charging solutions. At Electrical2Go, we are proud to offer a comprehensive range of Juice Technology products designed to meet the charging needs of electric vehicle owners. Whether you need a powerful Juice Booster charger or essential accessories to enhance your charging experience, Juice Technology has you covered. Read on to explore the diverse range of electric vehicle charging products we sell and discover why Juice Technology is a preferred choice for EV charging solutions.
Juice Booster Chargers: Powerful and Portable Charging
Juice Booster chargers are designed to provide powerful and flexible charging options for electric vehicles. With their portable and compact design, Juice Booster chargers offer convenience and reliability wherever you go. Our range includes Juice Booster models with varying charging capacities and features, ensuring that you can find the perfect charger for your specific requirements. Juice Booster chargers are known for their durability, advanced safety features, and compatibility with different electric vehicle models.
Charging Accessories: Enhance Your EV Charging Experience
In addition to Juice Booster chargers, we also offer a range of charging accessories to complement your electric vehicle charging setup. These accessories include charging cables, adaptors, and connectors designed for optimal performance and compatibility. Juice Technology's charging accessories are crafted with precision to ensure secure and efficient charging connections.
Commonly Asked Questions about Juice Technology Electric Vehicle Charging
Q: Can Juice Booster chargers be used with different electric vehicle brands?
A: Yes, Juice Booster chargers are designed to be compatible with various electric vehicle brands and models. They support industry-standard charging protocols and come with interchangeable connectors to fit different charging port types. However, it is recommended to check the compatibility of the charger with your specific electric vehicle model before making a purchase.
Q: Are Juice Technology chargers suitable for both home and on-the-go charging?
A: Yes, Juice Technology chargers, including the Juice Booster range, are versatile and can be used for both home and on-the-go charging. Juice Booster chargers, in particular, are designed for portable charging, making them ideal for travel and charging in various locations. Juice Technology also offers home charging solutions for convenient and efficient charging at your residence.
Q: How long does it take to charge an electric vehicle with Juice Technology chargers?
A: The charging time depends on several factors, including the electric vehicle's battery capacity, the charger's power output, and the charging infrastructure. Juice Technology chargers, including the Juice Booster models, offer fast charging capabilities to reduce charging times. However, the charging time can vary based on these factors, and it is recommended to refer to your vehicle's specifications for estimated charging times.
To learn more about Juice Technology electric vehicle chargers and accessories and explore our wide range of products, visit our informational page:  https://www.electrical2go.co.uk/juice-booster-ev-chargers-and-accessories 
Charge your electric vehicle with confidence using Juice Technology electric vehicle charging solutions available at Electrical2Go. Discover our range of Juice Booster chargers and essential charging accessories designed to provide reliable and efficient charging for your EV. With Juice Technology's commitment to quality and innovation, you can trust their charging equipment to meet your electric vehicle charging needs. Visit us today to find the perfect Juice Technology charging solutions for your electric vehicle.