Help us stock the items you need
If there is something you require that is not on our site, simply give us a call on 01424 220384 or send us a message via our contact form and we'll do our best to get it added to our online electrical wholesale store.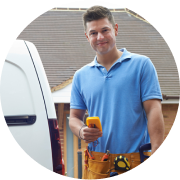 Fusebox: Reliable Electrical Protection at Electrical2Go
Fusebox is a trusted brand known for its reliable electrical protection solutions. At Electrical2Go, we take pride in offering a comprehensive range of Fusebox consumer units and accessories designed to safeguard your electrical installations. Whether you need a new consumer unit for your home or additional accessories for efficient electrical distribution, Fusebox has the perfect solution for you. Read on to explore the diverse range of products we sell and discover why Fusebox is a preferred choice for electrical protection.
Fusebox Consumer Units: Secure Your Electrical Installations
Our selection of Fusebox consumer units provides essential protection for your electrical circuits. With various configurations and capacities available, you can choose the right consumer unit to meet your specific requirements. Fusebox consumer units are designed to safely distribute electricity, prevent electrical overloads, and offer convenient access for circuit protection devices such as fuses or miniature circuit breakers (MCBs).
Fusebox Accessories: Enhance Your Electrical Distribution
Fusebox offers a range of accessories that enhance the functionality and convenience of your electrical distribution system. From spare fuses and MCBs to busbars and surge protection devices, our selection of Fusebox accessories ensures efficient and reliable electrical distribution. These accessories are essential for maintaining the integrity and safety of your electrical installations.
Commonly Asked Questions about Fusebox
Q: Are Fusebox consumer units suitable for residential and commercial applications?
A: Yes, Fusebox consumer units are suitable for both residential and commercial applications. They are designed to meet the necessary safety standards and regulations for various environments. Whether you need to protect the electrical circuits in your home or commercial premises, Fusebox consumer units provide the required electrical protection.
Q: Can I install a Fusebox consumer unit myself or do I need professional assistance?
A: While some individuals may have the necessary knowledge and experience to install a consumer unit, it is generally recommended to seek professional assistance from a qualified electrician. They can ensure proper installation, compliance with safety regulations, and accurate wiring connections. Professional installation helps ensure the safety and reliability of your electrical system.
Q: Are Fusebox accessories compatible with other electrical brands?
A: Fusebox accessories are designed to be compatible with industry-standard electrical systems. However, it is important to ensure compatibility by checking the specifications and requirements of the specific product and system you intend to use. If you have any doubts or questions, our knowledgeable team at Electrical2Go can assist you in finding the right Fusebox accessories for your electrical needs.
Choose Fusebox for reliable electrical protection solutions available at Electrical2Go. Discover our range of consumer units and accessories designed to meet the highest standards of quality and safety. With Fusebox's commitment to excellence and functionality, you can trust their products to provide the essential electrical protection you need for your residential or commercial projects. Visit us today to find the perfect Fusebox products for safeguarding your electrical installations.