Help us stock the items you need
If there is something you require that is not on our site, simply give us a call on 01424 220384 or send us a message via our contact form and we'll do our best to get it added to our online electrical wholesale store.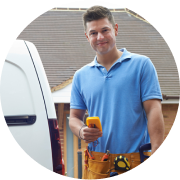 Explore our huge selection of spotlights suitable for a huge range of installations and rooms including kitchens, bathrooms, hallways, utility rooms, living rooms and more.
A spotlight or downlight is a great way to light an entire room, draw attention to a specific area, and create a soothing and relaxing atmosphere. Whether you're looking for a spotlight bar, or recessed spotlights, you're sure to find what you need with us. White spotlights are probably our most popular and it doesn't matter whether you're looking for warm white spotlights, cool white spotlights, or something in between, they tend to work well in any room. A living room or kitchen spotlight bar can be a great centrepiece, even when the lights are off!
LED spotlights are probably our most popular option as they last longer, don't generate much heat and use less power than traditional bulbs. If you're unsure which spotlight fitting you need, or you require some advice regarding installation, don't hesitate to contact our friendly sales team on 01424 220384.