Help us stock the items you need
If there is something you require that is not on our site, simply give us a call on 01424 220384 or send us a message via our contact form and we'll do our best to get it added to our online electrical wholesale store.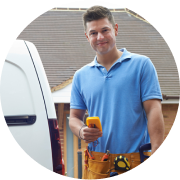 You know you can rely on Electrical2Go to provide the biggest names in heating, like the market-leading brand Vent-Axia.
We have many of their most popular products in stock right now, such as their 2kw convector heater and their Optimax Plus panel heater with timer, as well as their Opal aluminium radiator, available in a range of wattages to suit your project. 
 
If you're not sure what Vent Axia panel heater is best for the job at hand, our friendly sales team is here to help. Just give them a call on 01424 220384 and they'll happily assist you.