NEST CAM IQ NC3100GB Indoor Security Camera
Product Code:
NC3100GB
NC3100GB
Colour / Finish:
Not Assigned
Estimated Delivery Time:
Next Day Delivery
Order before 2pm for next day delivery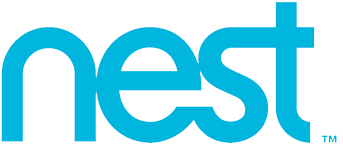 Nest Cam IQ - It doesn't just watch home. It helps out there too.
State-of-the-art smart.
Nest Cam IQ has serious processing power, so it can do things like tell a person from something else. 6-core processor Google Assistant built-in Person alerts
Never miss a thing with Nest Aware.
A Nest Aware subscription comes with 24/7 continuous recording.
You can scan through your entire video history – not just clips – to see what happened.
Vision so visionary that we call it Supersight.
What do you get when you combine a 4K sensor with HDR and intelligent imaging? Supersight. It's a sharp new way to look after your home.
4K sensor Close-up tracking view 1080p HD Speaks loudly and carries a big microphone.
A powerful speaker can scare off intruders from afar. And with noise cancellation and echo suppression, you can hear them loud and clear.
3-microphone array7x more powerful speaker
Noise & echo suppression
Brilliant in every light.
HDR and invisible infrared LEDs evenly illuminate the whole room. So whether it's pitch black or low light, pixels stay bright and crisp.
Daytime HDR 940 nm infrared 2x brighter LEDs It stays alert 24/7 so you don't have to.
If someone breaks in, you want to know straight away.
Nest Cam IQ plugs into the mains, so it won't run out of battery before it sends an alert.
It cuts right to the chase.3-hour snapshot history.
Missed an alert? See key photos from the past three hours of activity in the Nest app.
Your video stays safely in the cloud.
We encrypt our connections.
Keep data safe and private.
And we work hard to protect your information.
AES 128-bit encryption TLS/SSL Two-step verification
P.S. It's beautiful.
KEY FEATURES
Camera Resolution: Up to 1080p (1920 × 1080) at 30 frames/sec, H.264 encoding, HDR
Suitable for Night Recording: High-power infrared LEDs (940 nm) with IR cut filter
Interior or Exterior Use: Interior
Connection Type: WiFi
Power Type: Mains
Operating System Compatibility: Android/Apple
Constant Recording Time: 24/7 with Nest Aware
Colour: White
Depth: 74 mm Height: 114 mm Length: 215 mm Width: 114 mm
Type: Smart Security Cameras
Years Guaranteed: 2
Additional Information