Help us stock the items you need
If there is something you require that is not on our site, simply give us a call on 01424 220384 or send us a message via our contact form and we'll do our best to get it added to our online electrical wholesale store.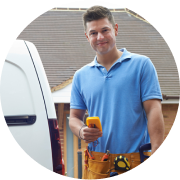 Electric storage heaters, also often know as night storage heaters, are typically wall mounted and look like radiators. They can be an energy efficient and cost-effective way to heat your home or business.
At Electrical2Go, we stock a wide range of storage heaters from big brand names and at a discounted price. Shop the likes of Vent Axia and Dimplex storage heaters now. If you're not sure about which product to get, including the best size or cost for your circumstance, please don't hesitate to get in touch with our sales team today. We'll be more than happy to offer advice. Call 01424 220384 now to discuss the best option for you.