Help us stock the items you need
If there is something you require that is not on our site, simply give us a call on 01424 220384 or send us a message via our contact form and we'll do our best to get it added to our online electrical wholesale store.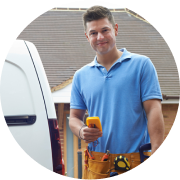 Perfect for discreet heating solutions, plinth heaters offer yet another option for your heating project. Particularly well suited to kitchens, conservatories and utility rooms, an electric plinth heater can keep your feet warm on a cold morning.
A plinth heater, sometimes known as a kickboard heater, is a great addition to a kitchen. Sitting conveniently out of the way, an under-plinth heater can help heat a room quickly and quietly. We are proud to offer the Dimplex range of base unit plinth heaters, which come in a variety of wattages and models, as well as having three fascia cover colours to suit every kitchen. Order your kitchen plinth heater today and you'll be warming up in no time. If you're not sure about quantities, sizes or have any other questions about installing a plinth heater, our sales team will be more than happy to help. Give them a call now on 01424 220384.