Help us stock the items you need
If there is something you require that is not on our site, simply give us a call on 01424 220384 or send us a message via our contact form and we'll do our best to get it added to our online electrical wholesale store.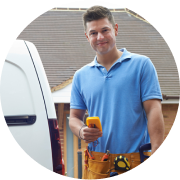 A frost heater is perfect for garages, workshops, summer houses, caravans, boats, attics, and anywhere you may need a quick and reliable heater to keep you warm where no other heating solutions are currently on offer.
Electrical2Go has a range of Dimplex frost heaters, the industry experts, such as their wall-mounted single heat setting frost watcher or the standalone IPX4 unit, available in 500 or 1000 watts. Order your Dimplex frost watcher today from us and experience our first-rate customer service. 
 A frost protection heater is a cost-effective solution to your heating needs, but if you're not sure which frost heater is right for your situation, and could do with some advice, you can always call our friendly customer service team on 01424 220384.