Help us stock the items you need
If there is something you require that is not on our site, simply give us a call on 01424 220384 or send us a message via our contact form and we'll do our best to get it added to our online electrical wholesale store.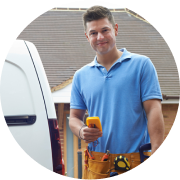 Garo Electric: Reliable Electrical Solutions at Electrical2Go
Garo Electric is a trusted brand known for its reliable electrical solutions. At Electrical2Go, we are proud to offer a comprehensive range of Garo Electric products designed to meet various electrical requirements. Whether you need robust distribution boards for your electrical installations or durable electrical accessories for wiring projects, Garo Electric has you covered. Read on to explore the diverse range of electrical products we sell and discover why Garo Electric is a preferred choice for electrical solutions.
Garo Distribution Boards: Robust and Reliable
Our selection of Garo distribution boards provides a safe and efficient solution for managing electrical power distribution. These boards are built to withstand demanding environments and feature reliable circuit protection mechanisms. With different sizes and configurations available, you can find the perfect distribution board to suit your specific electrical installation needs.
Garo Electrical Accessories: Enhance Your Wiring Projects
Garo offers a range of electrical accessories that ensure safe and efficient wiring installations. From durable switches and sockets to reliable cable management solutions, our selection of Garo electrical accessories is designed to meet the highest standards of quality and performance. These accessories are essential for completing your electrical projects with precision and reliability.
Commonly Asked Questions about Garo Electric
Q: Are Garo distribution boards suitable for both residential and commercial applications?
A: Yes, Garo distribution boards are designed for both residential and commercial applications. They are versatile and can accommodate the electrical requirements of various settings. It is essential to choose the appropriate distribution board based on the load requirements and specific installation needs of your residential or commercial project.
Q: Do Garo electrical accessories comply with safety regulations?
A: Yes, Garo electrical accessories comply with the necessary safety regulations and industry standards. They undergo rigorous testing and adhere to quality control measures to ensure reliability and compliance with safety guidelines. It is important to follow proper installation procedures and consult a qualified electrician for seamless integration of Garo electrical accessories into your wiring projects.
Q: Can Garo Electric products be used in outdoor environments?
A: Some Garo Electric products are specifically designed for outdoor applications and have appropriate IP (Ingress Protection) ratings to withstand outdoor conditions. However, it is crucial to select the right product with the necessary IP rating for the specific outdoor environment where it will be installed.
To explore our wide range of Garo Electric products and find the perfect electrical solutions for your needs, visit our product catalog: https://www.electrical2go.co.uk/catalogsearch/result/index/?manufacturer=5875&q=Garo
Choose Garo Electric for reliable and efficient electrical solutions available at Electrical2Go. Discover our range of distribution boards and electrical accessories designed to meet the highest standards of quality and performance. With Garo Electric's commitment to reliability and safety, you can trust their products to provide the electrical solutions you need for your residential or commercial projects. Visit us today to find the perfect Garo Electric products for your electrical requirements.