Help us stock the items you need
If there is something you require that is not on our site, simply give us a call on 01424 220384 or send us a message via our contact form and we'll do our best to get it added to our online electrical wholesale store.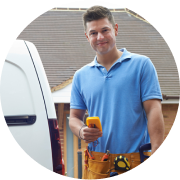 Complete your garden lighting project with Electrical2go's fantastic range of outdoor lighting products, bringing you fantastic style, quality and value for money.
We've put together a range including exquisite outside lanterns, spike-and-spot outdoor lighting, elegant lamp posts for your garden, ground, deck and wall lights, bollard lights, security lights, surface lighting and wall lighting. If in any of our sections you cannot find what you were looking for, please call 01424 220384 and one of our sales team to help with your search.